Can dress of a girl describe her character?
January 25, 2014
Today the headline that caught my attention was "A college revokes dress coded diktat". On further reading I came to know that the college administration ordered them to wear only dresses that covers them from head to toe which is a 'proper, descent looking and appropriate dress'; the girls were also barred from keeping more than one mobile phone. The girls, unlike the boys are not entitled to Sunday excursion out of the campus, as it could 'violate the moral standards of the society'.
Hats off to such educated people who keep such kind of thinking.
Later while scrolling through my facebook, I found a post in which it was written
"The dress of modern girls,
Is less from here and is less from there,
Sometimes, they wear sleeveless;
Sometime, they wear backless;
And if a guy stare at them,
According to the girls, he becomes characterless."
(Note: - There is a difference between looking and staring at someone.)
It's obvious that, this was posted by a guy. One can easily see the sarcastic comment for the girls in the post.
After reading what the educated and experienced administrators of the college have said, I wasn't surprised to see such views bourgeoning among the brain of the young guys. If you define the character of a girl, by her dress, then sorry to say your brain is bereft of proper mentality.
This is a modern era for everyone, but still the girls have to lament for the restrictions that are thrown on them. Plaudits should be given to the parents, who teach their daughter how to dress but forget to teach their sons how to behave. It's time to get out from the grip of such thinking. Life is lived once, so why to compromise with your choices?
The English idiom "Don't judge a book by its cover" is a metaphorical phrase which means "you shouldn't prejudge the worth or value of something by its outward appearance alone. In the same manner you can't judge someone's character just by looking at them. If a girl is comfortable with whatever she is wearing, then who the hell are you to pressurize her by your cheap thinking? Passing comments on someone because of the narrow mentality is utterly wrong.
This is a humble request to the people with such kind of thinking, "Please change the way you think".
I know it's your life, you can think whatever you want, but when your thinking starts to affect someone in an adverse manner, you should surely revise your thoughts. Moral values describe a person's character. So, it's wrong to pass comments without any proper knowledge.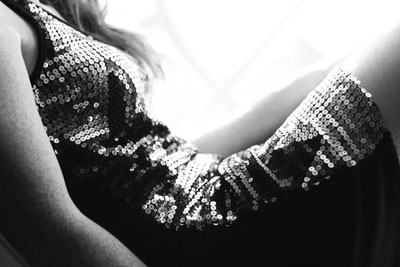 © Ashton D., Vincennes, IN