What is wrong with being different?
October 27, 2009
In today's society, there are labels for every single person. Whether it is jock, prep, burn out, nerd, geek, or even queer, these labels can sometimes hurt. Just because a person doesn't fit into another person's idea of how they should be, that shouldn't give them the right to stamp a label on their forehead. People act like being different is a crime, an unlawful act against society.
I have been a victim of this process my whole life. I was labeled as gay, queer, homo, and many other names, just because I am different. People will walk down the hallways at school and look at me, point, laugh, and even hit me, and I always ask myself the same question "What did I ever do to that person?" I have never understood why they would treat me like that, just because I didn't act like every other guy at my school. I'm not gay and people just can't accept I'm different.
People teasing me has scarred me forever, those nights I spent wishing I was dead. So words of advice to people, whenever you think about teasing someone don't. You never know what kind of pain your causing.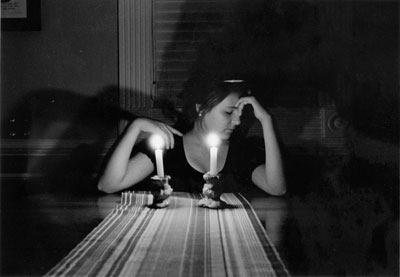 © Eleanor K., Bethesda, MD