How Internalized Racism Is Targeting Asian Americans
January 23, 2021
Amidst all of the current chaos that is taking place as a result of this pandemic, the community facing the largest amount of scrutiny is the Asian Americans of our country. While the majority of Americans fear for their health as a result of this deadly virus, the Asian community continues to fear for their safety as a result of the long-standing internalized racism against them.
Not only is this brought on by the general public, but racist attacks against the Asian community have taken place by the governments of several countries: including the US, Great Britain, Italy, Spain, France, and Germany. For example, after the World Health Organization named the coronavirus "the COVID 19," Trump and his secretary Mike Pompeo continue to stand by the use of their terms the "Chinese/Wuhan Virus." As explained by the Human Rights Watch, this is only attempting to fuel further racist attitudes and place more blame on the Asian American community.
Even if this was not said out of malice, this is an example of how this xenophobia is fostering further stereotypes towards Asians. Instead, we could all be focusing on the realities of the pandemic at hand.
A similar incident involving Trump and a reporter by the name of Weijia Jiang resulted in further racist remarks towards the Asian reporter. After Jiang asked Trump a question about the way in which he was handling testing for coronavirus, Trump responded with a nasty comeback and proceeded to abruptly end the meeting. "[People] are losing their lives everywhere in the world. And maybe that's a question you should ask China," he stated. "Don't ask me, ask China that question, OK?" Jiang later interjected, demanding why he responded to her in such a manner. Trump, however, proceeded with a curt answer and refused any more questions.
Even though this may appear to be a "small remark" on the president's behalf, it continues to carry out much underlying racism towards Asian Americans.
All in all, our government is perpetuating the bigotry targeting the Asian American community. While it should be their job to work on action plans that are negating the xenophobia towards Asian Americans, they are inherently doing the opposite.
Internalized Racism in the Outside World
The shocking reality of the situation is that this racism goes farther than just a few uncalled-for remarks towards specific groups. According to the Human Rights Watch, a coalition of Asian-American groups that had created a reporting center (STOP AAPI HATE) had received almost 1500 reports for incidences of discrimination, physical attacks, and hate speech against the Asian community.
The coalition also reported hundreds of cases of physical attacks by other individuals, downright harassment, unfair segregation, the refusal of service, and accusations of Asians "bringing coronavirus" from China. The perpetual bigotry that our country continues to foster is signaling out these innocent people based on their race.
Yuh-Line Niou, a New York State assembly member, spoke out about the recent violence inflicting upon the Asian community. "There's two viruses going around, two epidemics. One is the virus itself, COVID-19. The other one is xenophobia and racism," she stated. Given that she is the only Asian woman in the state legislature, she has faced a fair share of hate towards her position of power by fellow Americans and continues her campaign in rage just like so many of us are as well.
These hate crimes are happening everywhere. The majority of them aren't in fact reported because of the widespread fear that no justice will be served.
From an interview with PBS, Jeni Erbes-Chan- an architect in New York- was racially attacked by another man when on the subway home from work.
"A man sort of lurched at me and shouted, 'You people brought the virus. Go back to China.'" Erbes-Chan reported that she was in a great deal of shock by this, as she went on to put her head down and go unnoticed afterward. She continued on to say, "You just bury your head and you move forward because no matter how hard you work, how successful you are, what friends you make, you just don't belong. You will always be looked at as foreign."
This is the internalized racism not only makes this country an unsafe place for Asian Americans to belong, but also interferes with their cultural identity and makes them lose their sense of belonging.
Further Negative Implications of Underlying Racism
The hate crimes towards Asian communities during this pandemic aren't just harming them mentally on a mental aspect; they also harm the small family-owned businesses and restaurants that have worked extremely hard to get where they are. Customers believing they'll "catch corona" if they continue eating at these local restaurants are one of the biggest reasons why so many of them are going out of business, leaving families at a loss of money.
In an interview with CNN, David Zheng- an employee at the New Shanghai Deluxe restaurant in Chinatown- discussed the downfall of his family-owned restaurant as a result of the coronavirus. "On a normal day, we'd have around 100 tables a day," he stated. "But now, for a full day of business, we'd get only 20 to 30 tables."
They mentioned how all their customers- who had booked reservations months in advance- went onto cancel them immediately after the news spread. They even recounted a particular instance of a customer calling to say "mainland China has this disease. We are not going to come out anymore."
According to CNN, advocates warn that the majority of "Chinese restaurants won't survive the coronavirus pandemic without targeted government intervention." Chinese restaurants are the hardest hit of all the coronavirus shutdowns, and it would not be enough for them to simply return to business once the pandemic subsides.
Ultimately, the general public controls how much business these restaurants would be getting, and the racism and xenophobia that is currently targeted towards Asian Americans only make it harder for places like these to bounce back.
The History of Xenophobia That Needs To Be Addressed
These attitudes towards Asian Americans, which certainly spiked as a result of the pandemic, are unfortunately rooted in a very complicated history.
In an article on Vox, Janelle Wong- professor at the University of Maryland- stated, "I think the recent surge is [driven by] the rhetoric that political leaders have been using … but I don't think we would have seen the spike in anti-Asian bias without a pretty strong foundation rooted in the 'forever foreigner' stereotype."
Wong is referring to the anti-Asian racism that has persisted in America ever since the Chinese Exclusion Act of 1882, which prohibited Chinese immigrants from coming to the US. This act may have been abolished long ago, but internalized racism targeting the Asian American community still persists in current day stereotypes.
In the same Vox article, Princeton University history professor Beth Lew-Williams explained, "A common trope in American popular culture was that the Chinese ate rats and lived in filthy, overcrowded quarters." This negative association to the Chinese is only deepening built up xenophobia against Asian communities and is now resurfacing in the present day with rumors about the coronavirus. Additionally, Trump's use of the term "the Wuhan Virus" is continuing this perpetual stigma by placing all the blame on the Chinese market.
Ultimately, just like any other racial discrimination issue that continues to take place in this country (the BLM movement and the recent murder of George Floyd), the internalized racism that targets the Asian American community is rooted deeply in a long history. People should be educated about the implications of their words and the severity of these micro-aggressions. We all need to do our part in making this country an equal and welcoming place for people of ALL races, cultures, and backgrounds.
Regardless of the specific country that the pandemic originated in, every person is experiencing the aftermaths of the pandemic, and placing the blame on one certain group of people is doing nothing to help keep this country safe.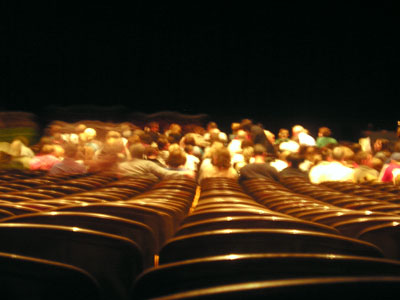 © Jessica P., Bethel Park, PA