She Won't Be Silenced
July 12, 2013
Malala Yousafzai has become a voice for not only Muslim women, but also other women throughout the world. Since the Taliban's attack on her life, she has only become a stronger voice. Her speech at the United Nations on July 12 brought many to tears.


October 9, 2012, the Taliban attempted to end Malala's life. "They thought the bullets would silence us," she says. "But they failed. And out of the silence came thousands of voices. The terrorists thought that they would change my aims and stop my ambitions, but nothing changed in my life except this- weakness, fear and hopelessness died. Strength… and courage was born." The bullet that almost killed Malala motivates her to work harder for women's rights. It also brought her to the world spotlight, giving her the chance to speak at the United Nations.


During her speech, she urged women to fight for their rights. Malala describes these rights as "Their right to live in peace, their right to be treated with dignity, their right to equality of opportunity, their right to be educated." She says her goal is to speak for women around the world who do not have a voice. Even though the Taliban still threatens her life, Malala is determined to have the bravery to stand up for the girls who don't have the strength to speak out against inequality.


Malala's message of peace is without hypocrisy. "I am not against anyone. Neither am I here to speak in terms of personal revenge against the Taliban or any other terrorist group. I am here to speak up for the right of education of every child," Malala says, earning an eruption of applause. She goes on to say that she wants education even for the sons and daughters of the Taliban. Her compassion and forgiveness could be felt in the room when she added, "I do not even hate the Talib that shot me. Even if there is a gun in my hand, and he stands in front of me, I would not shoot him." Malala says that this peace and forgiveness is the change she wants in the Taliban and other extremist groups, as well as the rest of the world. She gives credit to Jesus, Mohammed, Nelson Mandela, and Martin Luther King for these ideals of love and compassion.


Later in her speech, Malala calls upon the leaders of the world to work for peace, saying that the wars are keeping children from school in many countries. Malala says, "Peace is necessary for education. In many parts of the world, especially Pakistan… terrorism, wars, and conflicts, stop children to go to their schools. We are tired of these wars." She reasons that during wars, many children in poor countries like India end up in child labor, or they get married early for their husband's money. This stops them from being able to go to school. Malala asks the leaders present at the United Nations to work towards peace in order to help these children get the education they deserve.


The world should help Malala's voice be heard, along with millions of other girls who are denied education by their government. It is not just the girls who are being oppressed who should stand up against the oppression, but the entire world. All men and women should work to fulfill Malala's goal; to give every child in every country an education- male or female, poor or rich. So many girls are not allowed to be educated, whether it is because their government does not believe it is right or because they simply don't have the money. The world must work together to give every child a proper education.


Let us all hope that Malala's speech at the United Nations meeting on July 12 will help her voice be heard across the world. Her story is one of courage, hope, and compassion. She did not lose the fight for her life, and she will not lose the fight for gender equality in education and all aspects of life.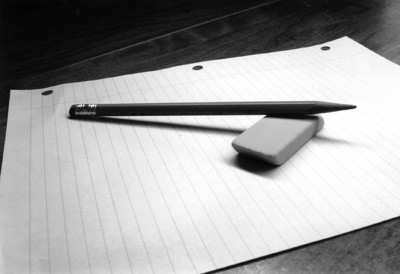 © Michael H., Mildford, CT