Soup of the Day. (Night by Elie Wiesel Response)
May 28, 2013
Soup of the Day

Night by Elie Wiesel is a strong and powerful book with a whirlwind of emotions. Elie uses fear to power and push his work forward compared to others. By using fear he emphasizes the pain and hopelessness of his situation. Elie does not only write about how he had felt or seen in his time in the camps, but he links them together showing exactly what he had seen and his reaction to the sight. Elie uses this to his advantage because he creates a more traumatizing and personal reference to the reader and creates an emotional connection to the reader making it even more effective without using any statistics what so ever.



When Moishe the Beadle had a near death experience, he returned to Sighet for the single purpose of being fearful that Elie and the kind people of Sighet would be lost. "I wanted to return to Sighet to describe to you my death so that you might ready yourselves while there is still time...But I wanted to warn you."(7) He could not bear to have them experience the same as he had. By this was a crucial part of the book for it truly sets the tone for the rest of the story with Moishe the Beadle's stories. This is when Elie also starts to realize that he is no longer in control of his own life when he along with any other Jew was forced to be put into Ghettos.

Elie had made this story personal. It wasn't just a record of his time in the camp, it was a record of everything that he felt, saw, and even thought. With this ability to tell a story from a personal standpoint it allows many new opportunities for the author to connect with the reader even more. For example, he adds in other people stories as well like Juliek. " Who was the mad man who played the violin here, at the edge of his own grave?"(94) He speaks of other peoples stories and decisions that they made at the end of their life such as Juliek had done with playing the violin. There was absolutely no reason for Elie to add this to the book, but he does, because It creates even a greater emotional connection to both the reader having a lasting and traumatizing experience most like Elie must have had while listening to him play the violin.




Throughout the whole story it is obvious that Elie emphasizes the power of fear and how the Nazi's had used it to their advantage. By having this be a personal piece, you can really connect with the reader and known exactly what he had felt when he was there. This book is effective for several reasons. First, it shows exactly how the author had felt at the exact time. Second, by using a personal account instead of simple statictics he shows not only his story but also other peoples stories. Last, he creates a emotional bond with the reader by showing not just what he saw or said but also what he felt and thought at the time. He describes the gruesome slaughter of people in ways never heard of, and that is why I think Night is so effective and traumatizing.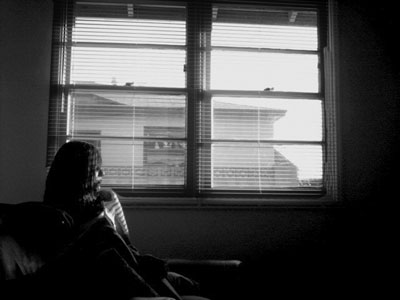 © Roxana R., Tustin, CA