How Far
June 25, 2011
How far do we really have to fall to find what we've been looking for? So many solutions we've already seen, buried in the layers of our ancient Earth…so many that would save us, if someone could only open their eyes and look. Simply take a quick look and see that maybe it's not so hard, it's not so…so hopeless. The ideas and actions of our pasts are everywhere around us. It's not difficult at all to use the ideas of those pasts for our times now.

I suppose someone could argue that it's not our fault. That maybe, just maybe, we've done nothing wrong. And it's true that we have done it for thousands of years…but what has it brought to our greedy, indiscriminate mouths? Nothing but even more lands, even more waters, and so many dead who have died in vain, all for our lowly bloodlust and hunger.

It seems simple enough to justly make our peace with the world, and with ourselves. With others, and with nature, in the yet-unavailing hope that we can come to some a sort of compromise between the peoples of the world and bring unanimity. Enough with our armistices, our safe, condensed treaties, our feeble caring. We need something that does not lead to the well-known disharmony of this Earth.

So help us! Cure our ailments while we plummet. Give us guidance. We need the power to create accord between brothers. Sustain our lives. Our wings are failing; we cannot fly. We cannot free ourselves from the great problems arising.

It is so dark…so cold. We are not able to see the bottom of this crevice, this division in our homes, families, countries, and loves. The freezing, fleeting air in our lungs is spreading to our hearts. We have started to harden against each other's voluntary compassions.

From all that we can gather in this broken and hating world we are confined to, we still have a long way to fall.

Save us.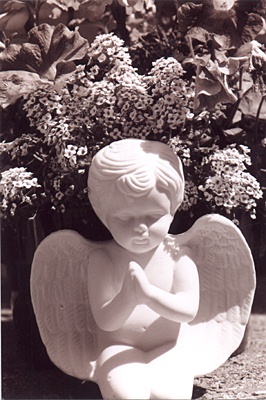 © Laurie T.,Hopkinton, MA