Making Amends
November 15, 2008
Oh, Future. How I wish to know what's soon to be thrown my way! I wish to know what you hold. I wish to know your secrets. I wish to know your lies. But I'm coming, soon enough.

I'm sitting here, typing this letter. My fingers linger over the keyboard, moving from one letter to the next, not sure what to press. I'm not entirely sure what to say to you, because I fear that if I say the wrong thing, well... you'll assume I think this is all a joke and give me a bad future. Oh, but I don't want that! No, no, not at all! I'm hoping for a good life ahead--one not too lax on me, but definitely not too strict. I mean, of course, I'll need some order in my life to patch up the many mistakes I've made. But, if not too much of a bother, I was sorta, kinda, maybe hoping for some fun! After all, I am only thirteen years young. I've got such a future ahead of me--and I'm afraid. Because I don't know if it's going to be wonderful or if I need to start shaping up or what!

You see, dear Future, life is all a big jigsaw puzzle, and I'm just one piece that can't seem to find where I connect. But I know... I know that this puzzle isn't finished and I'm not quite done with it yet.

That said, I salute you. I thank you. And now, I say goodbye.

Oh, but don't worry! Soon I'll be saying hello once more.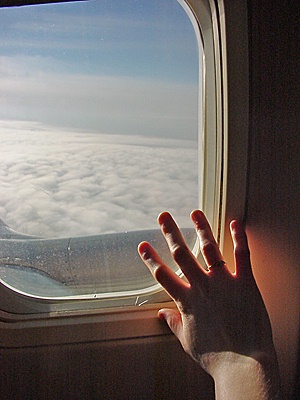 © Greg K., New Lenox, IL