It's Not the End of the World...Is It?
April 12, 2011
December 21, 2012, the day mankind becomes extinct. The
Mayans, an Indian tribe from a distant time, drew out a calendar.
They specifically stopped writing it on the month of December, the
21st day, in the 21st century year 2012. It is believed that that is the
day mother earth will stop spinning. The moon will never rise and
the sun will never set. The stars will never race across the sky for
you to wish upon ever again. The world as we know it will stop
shifting gears.


I personally don't think it will be the end of the world, but it will
be so devastating, we will all wish it was the end. Perhaps two
planets will clash, or the sun will orbit close enough to us that we
will burn from the outside-in. maybe star will explode and have the
same reaction of a split atom. Or even a radiation leak. Whatever the reason. It will be
horrible.

In the words of Nostradamus, "After there is a great trouble
among mankind, a greater one is prepared. The great mover of the
universe will renew time, rain, blood, thirst, famine, steel weapons,
and disease. In the heavens a fire seen." Researchers say that this
quote from Nostradamus could mean anything, but they have no
official proof it isn't about 2012. Nostradamus also said, "The
universe will renew time." Again these words can mean anything
and could be on any subject. But all his previous predictions were
never wrong. John F. Kennedy's death, Hurricane Katrina, 9-11 a.k.a.
the Twin Towers, the Great Fire of London, the French Revolution,
the Challenger explosion all the way to Hitler and the Holocaust.
And there is one prediction of a huge earthquake in California that
hasn't come true just yet. Could that possibly trigger the end? Or
could it trigger our knowing that we are all better off dead than to
live through what could be the end of everything we've come to
know? Only God knows.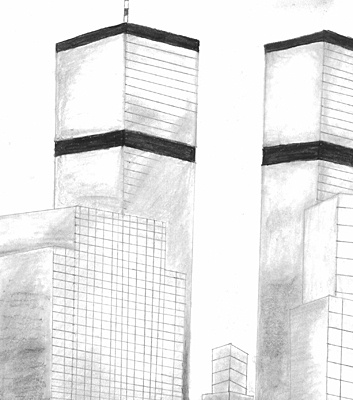 © Krisa S., Omar, WV