Turing 18
February 4, 2010
Waking up at exactly 11am on the 31st of December 2009.
It takes me about five minutes to realize that this day is not just an ordinary day.
It's my 18th birthday.
Not feeling any different or unusual I get up and walk cautiously to the mirror.
The hallway is drafty giving me goose bumps.
Morning light filters through the curtains giving everything a peaceful glow.
Who is that staring back at me?
She doesn't look like an adult. She doesn't look like a child either.
Dark brown eyes swirl mysteriously, leaving questions set a drift.
I like to think that turning 18 leaves you drifting in time. Drifting till you get hit with life's responsibilities.
Your not an adult, and your not a child either, you just drift, stuck in the middle.
A soft crinkle of bed sheets bring me out of it.
A slow smile of satisfaction lights my face.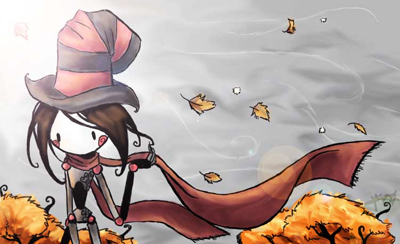 © Kirsten K., El Segundo, CA