Journalists, Defenders of Truth
January 11, 2010
Times have changed. The world of our fathers and grandfathers seems like a distant memory of a land that we only see in picture books and old movies. Our once safe and sound neighborhoods are now plagued with theft, violence, all sorts of crime, businesses embezzle millions, families thrown out of their houses into the streets, divorce, kidnap, rape, murder, the list goes on, and our lives grow more and more corrupt.

The tranquil summer days of yesteryear have evaporated into thick, clouds of smog and turmoil. With nations collapsing around us, it is becoming increasingly vital that the people of the United States of America have a full knowledge of the truth, and exactly what is going on in the world. If we are uninformed, it is impossible for us to make the right decisions for what is best for us as individuals, what is best for our country, and what is best for all mankind. But with the twisted political direction from our Nation's political leaders, where can we turn to for the truth?
The answer lies at the front lines of every battle, in the eye of every storm, where the nation's soldiers of information stand tall with their feet planted firmly on the ground. These protectors of truth and guardians of liberty climb the steepest mountains, endure the most treacherous storms, and take on every possible form of opposition to ensure that our country remains the land of the free, and the home of the brave.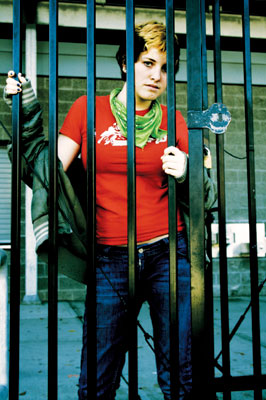 © Jessica C., Corvallis, OR