"Sports"
December 7, 2009
There are many different sports in the world. There's the "American Pastime" (Baseball, for those of you who don't know); football and fútbol; and everything from cricket to truck racing--and I mean everything.

As in, killing baby seals, for example. And no, I am not high on something--I'm serious as cancer. Both Norway and Canada have made "seal killing" their newest tourist attraction. They call it a sport. Here, I'll illustrate it for you.

First, go buy or find a nice, thick, sturdy stick. Then, travel to the arctic wilderness of Canada or Norway. For the directionally challeneged, both countries have programs where they transport you to/from. Now, find yourself a nice little seal. Remember that club I told you to get? Well, take it out and hit the seal! When you're done, the seal should look bloody, disfigured and otherwise DEAD.

Okay, OBVIOUSLY I AM NOT ENCOURAGING ANYONE TO GO AND DO THIS. I AM BEING SARCASTIC. Baby seals are one of the cutest creatures on the planet. Not only that, but THEY ARE TOTALLY DEFENSELESS.
.
(You know, I usually laugh at people who over-use ALL CAPS punctuation to emphasize htings but right now I'm so fabbergasted and angered that I don't care.)
.
I'll put it this way: Would you bludgeon a baby to death? Hey, it's mobility is limited...it's defenseless...it can't call for help from something that could defend it...why not? Not to say babies are seals--but it's the same concept. Wh take the life of something so innocent and defenseless for NO REASON AT ALL...BUT FOR "ENTERTAINMENT" [remember, in Canada and Norway it's a "sport"]?!
.
1) It is NOT ENTERTAINING to KILL a SEAL. Therefore: there is NO REASON AT ALL, PERIOD, to kill seals.
.
2) People who think #1 is wrong are SICK, DEMENTED, SADISTIC AND OVERALL MORALLY CORUPT AND NEED TO BE INSTATUTIONALIZED (in my humble opnion at least).
.
3) Something needs to be done to stop this.
.
I know I already used this line...but C'MON AMERICA! I thought the whole obsession over Michael Jacksons' death was bad, but this is worse! We are the land of the free, the home of the brave--so let's assert our freedoms and be brave and STOP THIS!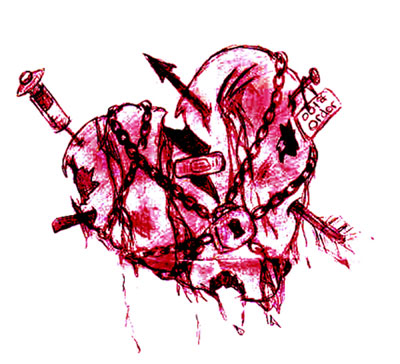 © Asia B., Hudson, MA