The Spider's Sorrow
MAG
A tangled mess of copper fiber
Each strand coated with tanplastic
Leading to the bulbous appliance
That beeps and whizzes and turnsimportantly
Colored images flashing through curved glass
Ones and Zeros andmore Ones and more Zeros
Stock options and interest rates
And conversationsand free gift offers

Whirling blenders
Chirping miniature plasticphones
Unintelligible voices emanating from black plastic boxes
MP3s, JPGs,DOCs, PDFs, POP3s, MIDs,
GIFs, PUBs, JSPs, ZIPs, TXTs, EXEs, BLTs, WAVs,INIs
Weeds sprouting in the once-pristine landscape
That once knew onlytulips and rhododendrons and impatiens
And who ever heard of an azalea or achrysanthemum or a marigold?

Hail RealPlayer and WinAmp
Who needsCarnegie Hall and jukeboxes?
The rise of global conversation
Leaves grammarrotting in the streets
LOL, GTG, CYA, THANX, MYOB, : )
And who put thoseannoying little commas and periods there on the keyboard
Anyway?
Andsemicolons?
WHAT are they?

Commiserate even more with thespider
Sorrowful for the defamation of the name
Of his sacred home
Forwhat was once his silky, sparkling abode
Is now a twisted labyrinth
Ofphone wire and condensed addresses
Made of dots and backslashes

.com,.org, .gov, .edu, .net, .htm,
Let the sycamores and dogwoods and maples
Andgreat oaks and redwoods be forgotten
Despite their grandeur
For the newsplendor is beaming at you
From behind the curved glass
Like the futurepeering at a wretched voyeur
Through her smoky crystal ball

Shall ourfuture be determined
By our crystal ball,
The ever-knowing andever-powerful
Personal Computer?
Or the rarer species,
The psychedelicand sagacious
iMac?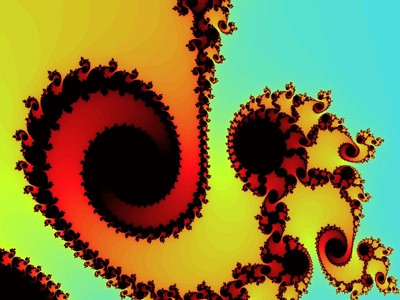 © Anonymous