That one Guy. . .
January 23, 2011
Summary:
A boy who had known only peacefulness and safety in his hometown of Detroit, Michigan, was thrusted without grace or inclination, into a world full of death and pain, a place void of any of the love and warmth he had grown up in.
He deals with every small thing that is thrown at him with strength and courage, and fights for his life almost daily, with friends by his side, who may not be there the next day.
Throughout all of this, he falls in love with a girl from his hometown, his sister's best friend, who began writing to him about a year into his enlistment. This growing attraction between the two, may be the only thing that keeps him alive in the years to come.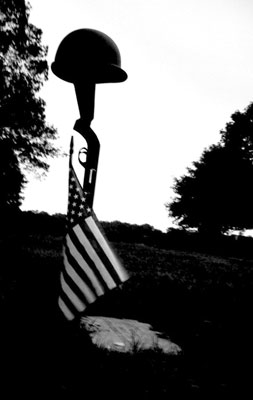 Angela G.
That one Guy. . .