The Case of Annette Valdwin
October 4, 2018
Summary:
The year is 1885 and we're here at the Valdwin estate in the garden where little Annette valdwin has just discovered that she has a problem with...killing things

" wait so you're telling me when she was a little girl she was killing thing," said a women with white hair and ocean blue eye wearing a yellow and brown plaid button-up vest a white shirt and a matching skirt.

" Oh c'mon Hadie let him finish the story"another woman with long dark brown hair and electric pink eyes wearing a lab coat a light pink shirt and a black pencil skirt.

" Can I finish now, and it's not a story Katherine, it's a case file" the man tells the 'story' is a man with dark turquoise hair and dark blue eyes wearing a navy blue plaid vest and a navy blue coat and matching pants and hat.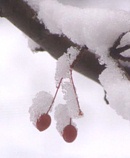 Katarina P.
The Case of Annette Valdwin