A Family Brought Together
MAG
It celebrates the exodus of the Hebrews from Egypt, but we all know that what makes the holiday of Passover special is food, loads and loads of food. Every year my family gathers at my uncle's house for the sole purpose of eating. Sure, spending time with your family is special, but the delicious array of turkey, haroset, and everything else that doesn't contain leaven bread, of course.

When we arrive at Uncle Robby's house, he greets us with a big hug. Then I must give about 30 kisses, one to each member of the family. We all talk and catch up while having drinks and appetizers. Everyone brings a dish; my mom usually makes the turkey and stays up all night the day before preparing it. Since everyone brings something, we can sample Aunt Janie's haroset, Aunt Sue's carrot tzimes, and the dreaded gefilte fish.

When it's dinner time, we all gather 'round a long table. Every placemat has a modified Haggada and a piece of matzo in a napkin. The young kids sit separately since they are prone to making a mess. Recently I graduated from that table and now sit with my older cousins, whom I admire.

My aunt takes out her guitar and we sing songs about this great holiday, which begins April 23 this year. This is when all egos go out the door. No one is too old or cool to sing about Moses. It is a tradition that has brought my family together for years, and I think it's unique to us, because my other Jewish friends don't sing and dance.

When the eating begins, we start with Grandma's legendary matzo ball soup. This soup is so delicious, and has fed our family for generations. After we feast on this, there is an awesome smorgasbord prepared by my aunt and uncle. Following is everything you can think of: all kinds of delicious meats, vegetables and potatoes.

As the meal winds down, my uncle never forgets to open the door for Elisha. This is a Jewish tradition that allows this famous figure to share the meal with our family.

Once we finish and have dessert, it's time for the grand finale. Everyone gathers at the table and Uncle Robby tells us it's time to look for the Haifa Comen - a piece of broken matzo is placed somewhere in the house and the kids have to find it. The fun thing is that there are "decoy matzos." My clever uncle hides pieces of cardboard to throw us off. This makes the competition fierce, and I always try to outdo my brother. Once someone finds it, my uncle hands him or her a prize which is usually $20. I am the self-proclaimed all-time champion. However, the great thing is that there are always prizes for everyone.

The gathering ends and it's time to get back to our regular lives, but for this one night each year, our family is brought together to celebrate food, fun and time with each other.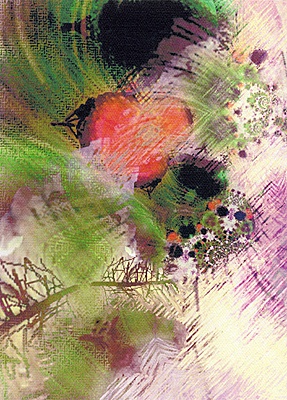 © Anonymous