200 meters
June 3, 2010
At the starting line; my heart is racing, I can feel butterflies in my stomach.

"On your marks" My stomach lurches as I put my feet on my blocks.

"Get set" Everyone's butts go up in the air and I get more nervous. Then, the starter gun goes off and I sprint as hard and as fast as I can.

After sprinting the first hundred meters on the corner my opponents and I come to the straight-away. I was in first but, only because the corners were my strength, not the straight-aways, sounds messed up right? I still sprint and my feet are barely touching the track. The person in lane 4 begins to pass me, the same from lane 2. There were only 5 of us in this race. Oh lord, I thought, please don't let me get last. I fall behind, my good speed was fading, I was loosing strength.

I knew my race was over, I wasn't getting a place, I was going to be last. When I hit the finish line I quickly turned around and saw that there was no one else behind me, I was last. All of my opponents looked at me and shot me nasty grins as the judges came around and congratulated the first, second and third place winners. My heart sunk and my lungs heaved. I walked off the track and my coach came up to me, "Good try, next time you'll do better." She smiled. I attempted (and failed) a smile back and made my way back to where my team sat in the grass. They gave me congrats and I shrugged them off. Maybe I shouldn't be upset. I thought, I played fair, and tried your hardest and you just weren't fast enough. And that can be improved on.

I didn't feel like a winner but, maybe I was. I had realized something the others in my heat hadn't. Do you think I won or lost?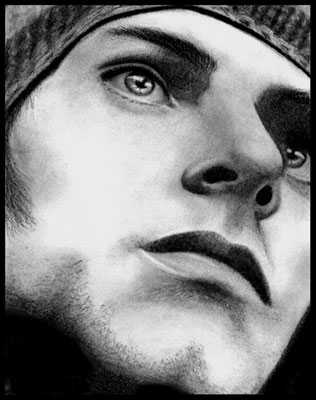 © Anna Y., St. Robert, MO