Summer Diamond Girl
MAG
How many people can spend their summers getting down and dirty with some of theirbest friends? I do, and I love every minute of it! For years, my summers havebeen spent on softball diamonds around the United States.

When I was tenyears old and just four feet tall, my mother put a glove in my hand and sent meoff to play with the big girls. My life hasn't been the same since. I've spenthours at catching clinics, pitching clinics and hitting clinics. I've broken twofingers on the same hand in two summers. I've been hit by pitches, line drivesand bats. I've had the sun glaring in my eyes, dust swirling in my mouth, rainpelting my head, and water pooling around my feet. And I wouldn't trade it foranything.

I am a summer diamond girl. I play the game because I love it. Igive up the beach, the mall, the movies or just hanging out. I play against girlswho are in college to help me improve. I sleep in dilapidated motels withfunky-smelling rooms in the middle of nowhere because that's where the tournamentis. I travel 200 miles to play a Saturday game at eight in the morning becausethat's the schedule. I have a 9 p.m. curfew because that's my coach's rule. I doeverything I can to improve because I don't want to ride the bench. I live forsoftball.

Summer diamond girls are a breed apart. You know us when you seeus - we're stronger than most girls and have more fight in us. We never give upand we never give in. We hold our heads high, as well as our bats. We keep ourgloves down, and our butts, too. We cheer each other on because there is no"I" in "team." We excel at what we do because we work harderthan other people. We are summer diamond girls.

Most of us don't have asteady boyfriend; we don't have time. How does a boy understand that I wouldrather play softball than hang out with him? Or that the most important man in mylife is my coach? Or just as I would never ask him to miss a game to spend timewith me, neither should he ask me to do the same? Because I am a summer diamondgirl.

We don't sing "Take me out to the ball game." But sing wedo: "Hit it for me, baby, hit it, hit, hit, hit it." In our repertoireare 20 cheers. One of the joys of traveling around the country is hearing a newcheer, bringing it home and adapting it to our team. Also high on the list ismeeting new friends and visiting interesting places.

When I was 12, myteam traveled to Orlando, Florida where we won the Walt Disney World Wide Worldof Sports Thanksgivingfest Tournament. We competed against teams that practicedyear round, while our glorious New England weather limits us to six months ofoutside ball, at best.

Last year, my team went to Virginia in the middleof July to compete in the PONY Nationals. Although we suffered some injuries andhad a very disappointing tournament, we grew as a team. We also had theexperience of pin-trading for the first time. The kids liked it, but for some ofthe parents (including my mother), it became an obsession. The pins I collectedare attached to a souvenir towel and have a prominent place in my room. A specialsmile crosses

my face when I see them. They remind me that I am a summerdiamond girl.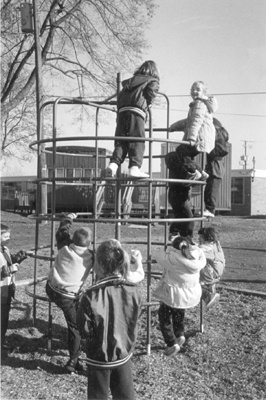 © Anonymous