I Saw You (continuation)
April 17, 2017
It's been a few years now, since that day, in the school parking lot.

I know I didn't deserve your love, nor did I deserve the life you gave me….

"Here, I brought someone to meet you, say hello Matt." Matt neals down and rests his hand on the edge of the cool marble block before him, "Thank you for saving our lives that day, Matt."

"Hes such a charming young man, I think you would have loved him." Matt smiles up at me and my heart weeps at the sight of him. Maybe it's the world trying to remind me to never forget the life that was given for mine and my sons lives, but he looks so much like you….
He rests his hand on her shoulder and whispers close to her ear, "I'm happy to see my life was not lost in vain." The blood rushes from my face as I swear I heard him speak just now.

Matt rests the bundle of roses he had bought before coming here, down ontop the grass sparkling with this morning's dew. "Let us go now sweetie." I call to Matt shaking off my earlier suspicion. Matt looks up and smiles "Let us go." He replies. He stands to leave but takes one last glance at Matt's resting place. "I love you. I may not know you, or anything about you but I love you." He whispers.
-He runs to his mother, careful not to disturb none of my neighbors, I watch as they leave, tears staining my pale cheeks. I saw you Elizabeth, I saw the young women you were, and the women you would become.
I"m proud to have died for you. I wouldn't have had it any other way.
My life was not meant to last just as hers was not meant to last but I gave up my temporary presence to expand hers for I loved her more than I loved anyone else before.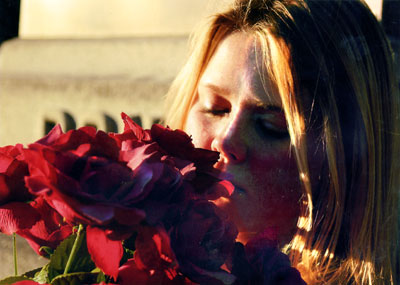 © Jon G., Bethesda, MD