All in a Name
February 13, 2017
Names. What are they? Can a name help you shape into what you will be, or determine your future?
I was born on the ninth of October and it was a beautiful autumn day in Greece. That's why autumn is my favorite season. There is also another reason why I like autumn, the colors. The main color of autumn is gold, and it was because of this color that I was given my name. Gold means treasure and for my family, I was their first treasure. It also symbolizes values, it's meaning encourages me to work hard and become a man of values. If you are a man of values you can have all the treasures of the world.
People don't have a problem saying my name. Even if they did, I would not change it. To many their name is part of their identity, to me, it has become part of my personality. Identity means a position in society. Personality means a world of feelings and thoughts. My name means so much to me and my family, so I will never change it. People have told me that I have a weird name and it doesn't make sense because they don't know its meaning. If they knew, they would understand and perhaps accept it. I don't really see it as a problem. No matter what they say about it, it doesn't cause any trouble because it is important to me, not to them.
There are many things that encourage me to become a better person. My name is one of them. It encourages me to work hard and make my family happy for everything they wished for.
Names are very important, not only because they help identify people, but sometimes they may be unique. I like my name because nobody else has the same name as me. You can change part of personality, but names are the one thing we don't get to change about yourself. We will carry a name, the name that was given as a gift to us, wherever we will be.
I really don't understand why people change their names. I feel that when you change your name you disappear, you become a new person, a person who has nothing to do with the old one. Therefore, those that do change their names must do it for a good reason.
Overall, I am thankful to my family, not only because of my name, but also because of the identity they gave me. Be proud of your name and embrace it.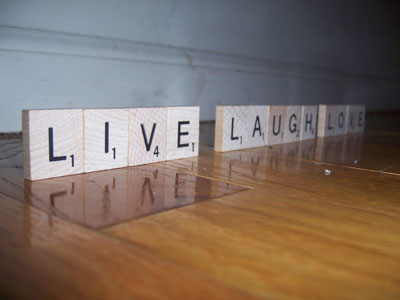 © Valcy E., Stony Point, NY