Sacramento, My Home
December 8, 2016
My Sacramento is the city of trees, the capital city of California. Most Saturdays my brother and I wake up early to go to our two major rivers for some fishing. On our way we pass by the beautiful parks, and like the biker's we drive on the levees and the beautiful bike trails, right on time to see the glamorous shining sun rising up to take it's place. After a good day of fishing we go to one of the many Asian restaurants and enjoy a nice warm bowl of delicious pho. Only being 5:00pm, on our way back home, we see the kids laughing and playing in the big amusing parks.

With all being said, it sucks to say most of it was just my imagination. The two rivers may seem beautiful, but there are always trash and litter scattered all over the shore and in the river. People have been found dead in the rivers god damn it. The bike trails are bumpy, the road is cracked and beat up. The beautiful parks don't have a beautiful background. Fights, drug deals, people smoking and drinking. The smell of weed is horrendous. Homeless people, at least three or four of them scattered throughout the park sleeping and shivering from the cold.

They show you the good in the commercials about Sacramento, but not the bad. Instead of helping the homeless, the people and the city does nothing but blame them and throw trash at them, not even knowing how or why they got there. Most of the generous people are covered in the dirt of jerks, rude and ignorant and irrelevant people. Public transit sucks, the buses stinks like 5 years of old dry piss. The light rail is just the same. Police are the ones you can trust but they are being mistrusted, they treat you wrong depending on your skin color. And oh, if you didn't know, that's called racial profiling.

My Sacramento is a wonderful, outgoing place. Visiting it and staying for a few days is all good. But thinking about living here? You might want to think again. Sacramento is not one the the worst places to live, but I would suggest you to live where you are and not hesitate to think about moving here...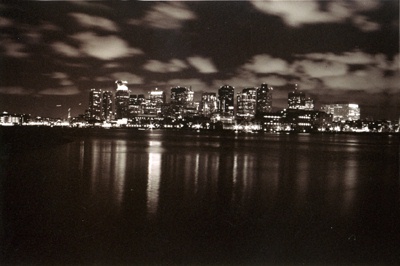 © Hoang P., Rochester, NY