Beginning a New Journey
October 4, 2016
It was the day after my fourteenth birthday and life was just wonderful. The sky was so beautiful in Bloomsburg, Pennsylvania. The birds were chirping and everything was happy. My life was going just the way I wanted it to go. I had the greatest friend I could ever have. Her name was Jenna. I also found my first love, Donald. Nothing could ruin this happy fourteen year old. But, I spoke too soon.

My father was pastoring at a small church in Bloomsburg and regretted to tell me that things were not working out and we would have to move back to Auburn. As a young girl, this news was devastating for me. I walked out of the house, walked across the green grass that was just freshly cut and sat on one of the walls of the barn resting next to my house. I couldn't move. It felt like someone was pressing multiple half ton bricks onto my body, trapping me inside my own body. I sat there, breathing in the fresh grass scented air. I sat there thinking how I did not want to leave my love. Not wanting leave Jenna, not wanting to start over again.

Within the short two months I had left with Jenna and Donald, I spent any moment I could spend with them. Cherishing every beautiful moment. Late night walks in the woods with Jenna. Feeling the dirt on the top of our toes as we scuffed through the dirt with our flip flops on. Listening to the wild creatures come alive in the night, singing to each other. Spending late nights with Donald, watching the stars together and just enjoying the presence of each other.

The last week living in Pennsylvania, Jenna invited me over for a movie day. This was a tradition of ours and we wanted one last one before our lives changed. I approached her house and saw all of our friends from school. Realizing now that she set this whole thing up so I was able to say goodbye to everyone. Tears rushed down my face as Jenna and the rest of my friends rushed over to me, hugging me and trying to stop me from crying, but that wasn't very easy since I am so emotional. Then Donald walked up to me, tears fell down even faster. I never wanted to leave that moment. Wishing I could stay in the present. In that moment I knew that I made a friend for life and no matter where I was in the world, we would always have each other. Distance could never separate us.
The time came and my family came back. We started with coming home to a flooded house. My body was like a furnace filled with anger. Everything was just going wrong in my life. Nothing seemed to go right. But, as time ticked away life got easier and I began to like where I was in life. I still was with my Donald, and felt like there was no other love. But, the young girl I was learned a very valuable lesson. Your first love may not always be your last. My heart shattered into a dozen pieces as I learned that the young man I fell in love with cheated on me. But, life still went on.

Heartbreak isn't just a word. It is so true. It changes you. The young, sweet, and caring girl I was changed. I did not care about anything or anyone. Mostly, I didn't even care about me. I made many wrong decisions in my life that really rushed me down a deep, dark path that I thought I never would be able to escape from. The scariest part was I didn't know if I wanted to leave that darkness. I hid from everyone. I became very good at hiding things from my parents for close to a year, but things crept up on me and I finally realized I needed to change.

As I went through many obstacles in the next few years of my young life,time went by and I became older and more mature. I learned many more valuable lessons that have impacted my life today. The young man who cheated on me grew up and realized how much he impacted my life both good and bad. Shockingly, he and I are best friends. I now have someone in my life who has taught me the real definition of love and how to love myself. I learned that sometimes the worst situations in life can turn out to be the best.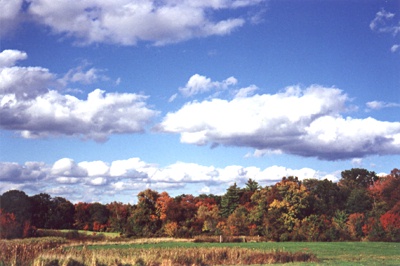 © Jennifer T., Hanson, MA