The Words I Wish I Said
November 30, 2015
I always struggled with the thought of love being a true or honest admiration of one another that fills the void we've all been burdened with by time. Love isn't rational, it's a feeling; something that is so indefinable that it's ironic there is even a word for it. It seems impossible that a single four-letter word can encapsulate the infinite scenarios where it is applied. How can one equate memories of past love with the remnants of heartbreak? The problem with love is that it is an ephemeral sensation. It is subjective, and it is not something you can speculate- months or even years after the fact. Is it even possible or right to define or objectify love? Sure, we have all have felt the physical symptoms: increased heart rate, light-headedness, and a flushed face; but why is it that we try to generalize love in order to have a ubiquitous definition?
Sometimes I wonder if I was really ever really in love, or maybe my heart was just an idiot- like always- and saw something that was never really there to begin with. The feeling is so distant now that it is almost like tying to recount a childhood memory- awaiting the tooth fairy or sitting on Santa's lap. It is hard to recall any of these events from an unbiased perspective because experience shapes perception of the past. The innocent memory of Santa becomes tainted as we gain clarity for the darkness of reality. All I ever seem to do is let down the people I love. I never seem to live up to any expectation that was ever set for me. If there is even a God I can imagine him sitting up in Heaven with a bowl of popcorn, uncontrollably laughing at the irony, that is my life. What he fails to realize is that the joke is actually on him for even wasting a fraction of his time on someone like me. I have lost everything that I have ever cared about, and it was at that moment when I was left with nothing that I realized Hell isn't some fiery inferno, it is life- existence. Hell is what we live in, but people are too blinded by the future to see it. Murders, thieves, war, famine, this world we live in is much worse than the abstract concept laid out in Dante's Inferno. Why is there a universal need to create abstract mythical creatures when the real monsters surround us every single day?
I told myself I'd wait for her, but my heartbreak was just a different version of the same story. Why does one have to be broken-hearted in order to tell a love story? Its funny that the things you once hated become some of the things you miss the most. The ring her coffee cup made on my nightstand table. The smell of Marlboro Reds that seemed to never dull no matter how many times she washed her clothes.
Sometimes the best loves aren't the ones out of a Nicholas Sparks novel or a Hallmark movie. They are the fluxes, the mishaps; the ones that make you shovel Ben and Jerry's into your mouth. Maybe this person isn't the man or woman you are currently sleeping next to, but it's the one that got you to that point. The one that broke your heart so someone could help you but it back together.
Most people aren't even lucky enough to find love once, but I knew from the moment I met her she would be the one that would break my heart. It was kind of like hey if someone were going to have to do it, I would most definitely want that person to be you.
This is my story…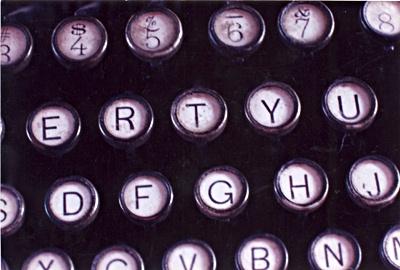 © Mary A., Fullerton, CA