My Mistake
MAG
I walked into the house. There were people everywhere. People laughing, talking, arguing - the noise was nonstop. I couldn't even think with the screaming music in my ears. Time went by, and I had finished my share of beer. I pushed and shoved my way through the house. I was so out of it that I didn't notice a bunch of people trying to talk to me. All I knew was I needed to get some fresh air. Finally, I got to the back door, outside, and what do you know, more people. At least it wasn't as crowded. I found a friend, and as I sat down disaster struck: cops.

Have you ever seen an army of ants running from a magnifying glass? I leaped up at the first shout and ran. I took the red wooden fence in one leap and as I landed in the rocky alley, I headed right and heard a thud. I looked back only to see my friend on the ground and a cop coming! At that moment things seemed to go in slow-motion. I ran to my friend's side, grabbed his arm, and yanked him to his feet, and we ran.

As my foot hit the ground, I felt a sharp stab in my butt. Yep, that's right, my butt. All that went through my mind was, Oh crap, they have tasers! I put my other foot down and my body filled with the pain of electricity and I strained to continue. It's amazing how five or 10 seconds can stretch out so long. Slam! My body hit the rocks in the alleyway. I had enough electricity going through me to light up the Christmas tree standing in the park with lots to spare.

The bad times just kept rollin' my way, though. Sure, the zapping stopped but it's not much better when you have a 200-pound man on your back cuffing your wrists so tight you can feel your pulse. He yanked me to my feet and shoved me on to the plastic seat of squad car. On the ride to jail, I tried to get the blood flow back to my hands, convince the cop to let me talk to my parents, and balance on the butt cheek that didn't feel like it was wrapped in razor wire. Those plastic seats don't help.

I spent three months in a small cell with nothing, nobody came to see me, not even my parents. I can still see those bright white walls when I close my eyes. No matter how many messages I sent to my probation officer, he never came either. I spent many days wishing I were dead. Trust me, no smelly party is worth that.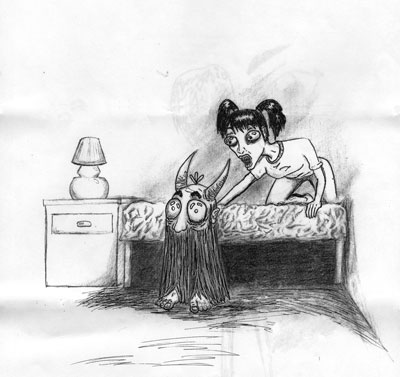 © Anonymous