And This Is It
July 17, 2014
1. My hands always grasp around the towel hanging over the shower when the damn water hits my thighs. It's still much less painful than watching you forget me through pictures .
2. The bus is completely lonely yet there are twenty people sitting all around me and even when you're sitting two inches from me . Why are you doing this ?
3. I don't think I could dare pick up the phone and call you with bleeding hands even though all I wanted you to know is that I miss you .
4. Walked into the dollar store , knew exactly where the pencil sharpeners were . Fifty cents goes a long way when you enjoy ripping your own skin to feel something .
5. I don't really have the right words to tell people anymore because every inch of my soul is aching and I always feel horrid sharp pains down my back and all of these people in this room without you make my throat burn .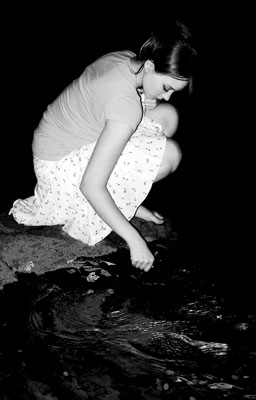 © Michelle B., Blairsville, GA