Trash Night
February 22, 2014
I open the cabinet door below the sink and already I can smell the stench of tonights 5 Guys wrappers mixed with old vegetables and assorted leftovers. It's trash night, the second one this week actually. As the older sister it's my duty to haul the white and red handled Hefty bag down the three flights of stairs, through the double doors and out onto the wet, paved, sidewalk. I do this every Tuesday and Friday and as reluctant and annoying it is, theres no arguing. But trash night isn't a total waste. I gather up the bag from under the sink and retrieve my garbage bin, dumping its contents into the mouth of the smelly monster. Next the bathroom, then the dining room, then my younger sisters room (she doesn't even have the liberty to place it outside her door for me). Already pissed that I have been shaken from my book I step angrily out into the hallway to where my shoes are. "Fuggs", fake uggs. Or Bearpaws in my case. I pull them on and throw the bag over my shoulder, starting the descent down the stairs. But here's where the story picks up. As I'm coming out the door I look around, no people, good I think. I step out into the cold, only dressed in a tank top, electric blue sports bra and sweatpants, oh and my "fuggs". The ground is wet from the gritty snow on the side of the road melting. I try to take care to not slip but it happens anyway. Then I'm falling, those fractions of seconds when your feet are in the air and your back is crashing towards the ground--

But don't hit the ground. I look up. A pair of blue-green eyes meet mine. "Lucky catch," a low voice glides out of lips that somehow are moving. I am helped to my feet. Say thanks, I think. "Thanks", I mumble out, "You like totally just saved my life". Shut up! You sound so stupid! I tell myself. The man looks at me and smiles, one half of his mouth curling up and the other staying the same, a signature crooked smile, I almost die.

"It's my job" he says, the lilt of his voice happy and carefree.

"Can I have your card cause I could really use some more saving", I tease back. I surprise myself at the witty remark, instantly feeling a sense of place and comfort. We talk for a while more, until I see my mother looking out the window. "I better go, It's been nice" I say, reluctant to leave, feeling the dread of going back to the monotony of my household fill me. He extends his hand and smiles.

"Yes it has. I'm Augustus" I smile. Like from The Fault In Our Stars, I think. "Like from The book, if you've read it" He finishes and I laugh.
"You read my mind!" I say and he laughs. "I wish I could tell you my name is Hazel but… it's Liv, sorry". He smiles again and looks at me.
"I think I like Liv better actually," he pauses and looks around. "It's getting late and I should be going but heres my email. Write me sometime, Okay?"

"Okay." I answer and I take to the stairs.

Dear reader, Im sorry to inform you, but that happened in my head. The real story is all too boring and entirely uneventful to be called a story at all. Really, all I did was take out the trash and go back inside. I climbed the three flights of stairs to my apartment and settled myself in my chair. I picked up my book and dove even deeper into a love story not my own, one so far away and so real that the dreams in my head never existed.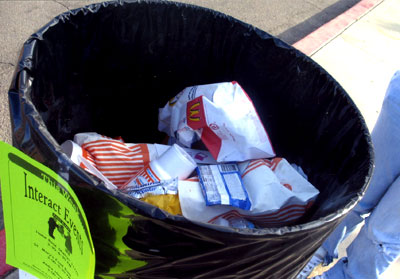 © Christina K., Phoenix, AZ