Mother and Me
February 12, 2014
I hate the fact my mother isn't around. She decided to get hooked on drugs and run away.

She promised me she would try to change but how am I supposed to believe her after all the times she's lied to me. She said she would go to Rehab and get some medical help. My may be a drug attic and a liar, But I still love her. She may have been a bad role model but hey it's because her I alive. She may be the reason I went to Foster care but I forgive her. She may also be the reason I haven't been able to see my baby twin sisters and my brothers, But I forgive her for that to. She's not a bad person. She's just a little lost.

I miss her a lot. I miss the way she used to clean and sing at the same time. I miss hearing her say she loves me. I miss seeing her smile. I miss hearing her laugh at my jokes. I miss her with all my heart. She always put a roof over my head and fed me. I want to see her again. I want her to know that I love her so much. I want her to know I forgive her for putting me through some really rough times. I want her to hug me and tell me everything's okay. I want to wake up from this horrible nightmare. I miss my mother so much.

I love you mom! I miss you mom!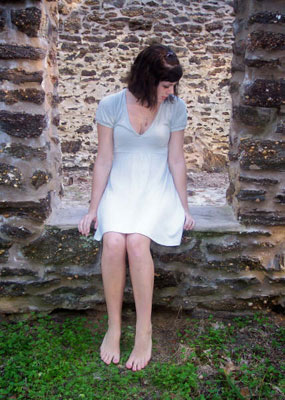 © Katie S., Vineland, NJ