Blinding White
August 18, 2013
Staring at the almost blinding light, that light that reminds me that I can't think, I rack my brain for some ideas of what it could be. It could be scary, beautiful, or hiding the true ugliness that it most likely is. But I can't think. My mind is truly blank. I keep seeing all the possibilities that can't be there. The worst, the best, the ugly, they all point to something, but then they let me down. Something in the back of my mind just keeps telling me it's not right. I know that one plus one equals two, but this equation isn't adding up to what it should or that I want it to be.
I can see wonderful, colorful worlds full of the most tantalizing sights. Orange and pink sunsets lie on the surface of the sea; brown, gray, and white canyons that sink into the Earth never ending; and the fields and fields of every flower from daises to orchids in every color you could ever think of. The hero always wins here and gets the girl in the process. The most dominant villains die and fade into oblivion.

But I can also see the most horrid images. Destroyed cities engulfed in flames of burning reds, bright oranges, and great golds; dark, hooded villains whose plans take over, bringing destruction and pain, sparing nothing and no one in the process; and the man that waits, always waiting, never acting on what he wants, never saying a word just waiting for the most specific moment to strike and take down those around him.

I see the hideousness of judgment on me. I see rejection and loneliness, people wanting nothing to do with me. I can see my friends leaving, my parents disappointed in everything that I've failed at doing, and everyone hating this, the worlds I love so much, the worlds that are inside my head begging to get out.

The saddest thing I've seen is a blank page. Mocking me as I realize that I just can't do it, nothing ever being written because I'm too afraid to show people what I'm really like and what I imagine, nothing ever being good enough, nothing in my life so beautiful or haunting or funny for me to describe as a great or imaginative thing, nothing to elaborate on, and nothing good enough as I want. Waiting for the perfect idea to come to me but none are ever as good as they need to be. My imagination takes over, showing me all the possibilities that can never be the great things everyone is expecting The blinding white reminds me that I just can't live up to the standards that everyone and I expect me to. Never to figure out if I can really do it, everything I once dreamed up fade away because it's just not bright enough or scary enough, it's all just ugly.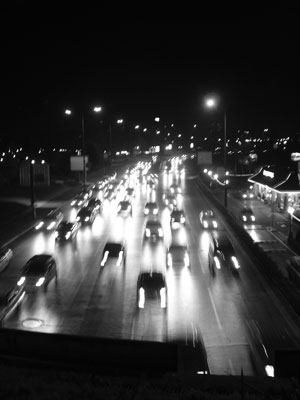 © Marietta S., Pleven, Bulgaria