Emptiness
March 14, 2013
A hundred years of emptiness, loneliness, and the fading picture of us holding hands tight
It was once true , the story that was told by out grandparents , but know we classify it as a myth. Between the written lines of history and the murky vision that people hold about love. The beat of this song is hard , it's a rock song ,I like it , it gets my nerves lighten up , I listen quietly , I move my lips but nothing comes , keep it like that so no one would figure out the hatred I left inside, beside my heart in my lungs, it stays there like some kind of a virus.
They say I am different , they say that I don't belong here , It hurts listening to them , but is its true, that my blood and soul were brought up to live in another world ???/
I would scream for help , so I could get the answers I want , but the echo never comes back , what am I a goose , quaking all over town but never hearing an echo.. no sound???
Let me get it out, the energy inside , the paint the words and us….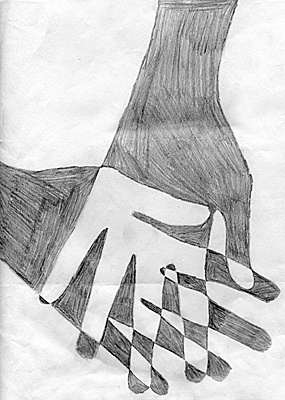 © Warlito B., Tamuning, GU