Heart
January 11, 2013
She held the red heart tightly in her hand, pumping it in and out, in and out. The red haired boy looked over to her and smiled.

"Can I have your heart?" he asked, putting his hand out.

/I'd give you my heart any day./

"Don't take her heart," another boy laughed.

Wordlessly she handed the red haired boy the red heart. He began tossing it around throwing it up and down, up and down. The heart slipped through his slender fingers and fell on the floor. He put his foot over it jokingly, pretending to squish it.

"No!" she cried. "Don't stomp on my heart!"

With a laugh he leaned down, grabbed the heart, and handed it back to her.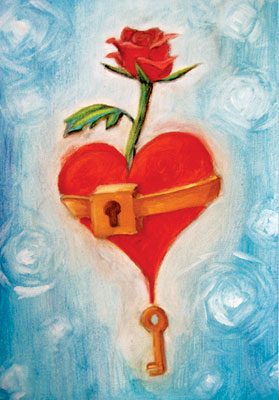 © Louisa L., Pleasanton, CA