A True Family
December 20, 2012
To some people, a family might just be some people who they're blood-related with. To some others, a family might have a deeper meaning, like some people to depend on when you were in trouble, or maybe some people who gave you advices. It's true that we never knew what we have until we lose them, but it is also true that mostly the things that we never knew are precious to us are those that are most important to us.

Appointed the leader of a community service program in my school called "Santa For Angels" had given me an once-in-a-lifetime opportunity to change my whole life. I had always been the type of person who preferred to work behind-the-scenes and be "just a help" to everyone. I didn't like being in the spotlight. But, since my research and community service teacher appointed me and everyone in the whole class agreed, I couldn't reject. So, I decided to give it a try. My job was quite simple. I was just asked to go to an orphanage and list the children's Christmas wishes. Then, it will be the whole school's jobs to buy the right gifts for them. I was also asked to set up a Christmas party with my friends for them, which will be held in the day we deliver the presents.

After two weeks of collecting the presents, on the 17th of December we went to the orphanage. Before that, I had a short discussion with my friends about the Christmas party. We made simple plans including games, lunch and an "opening presents" time. I didn't really understand what kids like to play, since nowadays children play their iPad, iPod and game consoles all the time. I was really confused. I was thinking of some simple games including "Simon Says", but I thought it would be too boring for them, so I asked my teacher and friends for opinions. My class teacher suggested a dance battle and a few fun party games, and we decided on them since none of us really had a great idea. Before visiting the orphanage, I bought some drinking bottles and my friend bought some stationaries set to be given to them. I wanted to support their education, and I thought this is one of the things we could do to make them excited for school.

The 17th of December seems to come by really fast. I woke up really early to check if everything on my list was complete. Then, we went to the orphanage. The kids living there welcomed us really excitedly. I was really happy and I thought we had made a great start. After dividing them into small groups, we started playing games. I was really amused with their teamwork. Our teamwork was never that good. The big ones took care of the younger ones, and they played together without minding the age boundaries. What made me more surprised was the fact that they were actually a group of talented young kids who have great potential in being a star. We created a dance battle just for fun, and I didn't know they would take it really seriously. Three boys are really good at break dancing, and they could do complicated moves like the helicopter and headspin, while two girls are also really good at dancing, and they are as good as the boys. The ones who aren't as good as them really supported them and shouted really excitedly. There was also this oldest boy who became their atmosphere maker, and he never failed to make everyone laugh.

From this visit I experienced the true warmth of a family. Some of my friends who used to think families are usually people who bugged them to do homework and study realizes the real importance of a family. Most importantly, I learned that family is not about blood and gene relations. It's about people who you really loved and cared about, and people who loved you back.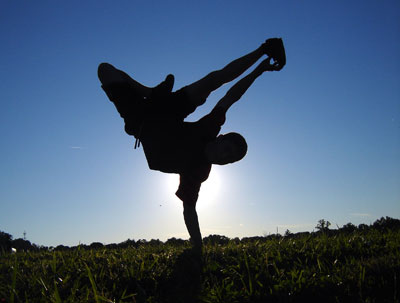 © Seita O., Louisville, KY