Marthas Vineyard
December 10, 2012
One place that often came up on my list was Martha's Vineyard. I have been going there all my life as long as I can remember. Since my dad grew up there, we get to go often because my grandma still lives there.

When I was little, I used to call Martha's Vineyard "Grandma's Island". You can't really blame me though, because every time we went, we were going to see my grandma! I think I called it that until I was in 5th grade and I learned it's real name! I remember one year we took both of our dogs with us. We had a huge car, and they were in the very back-although they came up to where we were sitting a lot! When we had gotten off the ferry, we rolled down the windows to let in some "Fresh-Island-sea-air". The dogs scampered right over the seats and towards the windows. I was sitting next to one and all of a sudden I had a big, fat, brown lab in my lap! Bodie was very energetic and rambunctious and was known to do crazy things! Next thing I knew, he was leaning right out the window! Just like in "Marley and Me", his body was halfway out! I was struggling to hold onto his collar with all my might so he didn't fall right out! Finally, I was able to pull him in and I pushed him to the back of the car!

Almost every July, we would take our annual trip to Martha's Vineyard for the fourth of July. They had a parade and my brothers and I were mostly excited about the candy that the floats would throw down! We would all stake out our place on the side of the road wearing red, white, and blue. My cousins also came with us, so there was a big group of kids. Once the parade started, we would all have plastic bags in one hand and the other free to grab candy. Some of us even were in running position just like before a race starts! We didn't care about the "boring" floats with costumes and animals. All we cared about were the floats with candy! I remember my dad suggesting that we be on a float one year. I had laughed and said," Why would we do that? Give candy? We wouldn't get any ourselves! It would be Soooo dumb!" As you can see, we were all pretty intrigued by the tiny pieces of sugar! Once the action began, it was a combination of a race and a battle. When the pieces of candy came soaring down, it was like heaven…. and hell. None of us cared about sharing, we were all anxious to have it all to ourselves! So when the candy came flying to the ground, we were all on our hands and knees scampering to find candy. I remember one time, there was a piece of candy in the road. My cousin was eying it like a cat might eye a mouse. She wanted that piece of candy bad! And as predicted, when there was a small gap in the parade she ran into the road and picked it up. She came back but it turned out it had just been a wrapper. She was pretty depressed. So as you can see, our annual trip in July was a "lovely, calm, peaceful" event.

Another fond memory I have is South Beach. There are a couple beaches but this one was my personal favorite. Depending on which day you went, the waves could be huge. It really depended on the weather and wind speed, but if you were lucky you would get there to find towering waves crashing onto the shore. I loved South Beach because I loved diving and jumping the waves. You dived the waves when they were too big to try and jump. Jumping was for small and medium sized waves- if you were brave, the big ones too. You would have to dash into the sea and get to a point where you could stand. Then when the waves came, you would simply jump or swim underneath them. This experience was so fun because it was terrifying and thrilling at the same time. Another fun thing to do here was to dig out holes near the water and make your own little personal pools!

The other beach that I liked was Bend in the Road. This beach had calm waters and was good for swimming, unlike South Beach, and was great for jumping off the bridge! The bridge at Bend in the Road was one of it's main attractions. The only place on Martha's Vineyard where you could jump off a bridge screaming like a maniac and land in water a good 15-20ft under you. I remember last year, my cousins, brothers, and I all came here. We had always wanted to jump, and now was our moment! To us, it was almost a way to prove ourselves! I think we all went except for my two brothers (Wimps!). It was a really cool experience because when you jump you get this feeling of "I'm going to die!", and then when you hit water you feel safe again and you almost get sucked into it. The only thing that kind of freaked me out was the fact that there was fresh blood on the bridge. Some guy had almost sliced his toe off on a rock and he left a blood donation for the rest of the world to see on the bridge.

My favorite town on Martha's Vineyard was Edgartown. It was biking distance from my grandma's house and it had everything! Fudge shops, candy shops, bakeries, tourist shops, clothing shops, they even had a shop just for cupcakes! I loved spending a couple of hours here just shopping around and walking near the wharf. Another great town was Oak Bluffs. My brothers loved it because of the huge arcade they had here. We all loved it when we were younger because of The Flying Horses. It's one of the oldest carousels in America and we loved it. The idea was to obviously be on a horse and go round in circles; but you also had to try and get the golden ring. There would be a thing where you would pull rings from as you went around; and at the end they would put in a golden ring. If you got the golden ring you got a free ride. You were the champion! It also gave you bragging rights!

This summer, ,y friend and I went to Martha's Vineyard together. We rode the bus all around the island getting on and off. One thing I'll never forget is when we were coming home and were going past South Beach. We picked up some people including some guys. They sat down and we noticed that they had no shoes on. When we came to our stop, we were getting off and I tripped and accidentally stepped on one of the guy's feet. I heard him whisper to his friend, "She just stepped on my toe man!" It was so embarrassing! Sarah and I rushed off the bus cracking up and didn't stop running until it was out of sight!

There are so many amazing memories I have of Martha's Vineyard and these are just a few. Every year we go in August for about two weeks and I always come home with some new, crazy memory! I will always love Martha's Vineyard and all the fun, crazy, awesome things I have done there!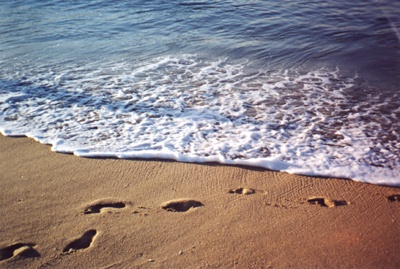 © Daniel M., Phoenix, AZ