This Kid Is Smart
December 4, 2012
There's a phase that everyone goes through at some point in their lives. In this phase, which I don't have a name for (although someone else may have a name for it), a kid thinks that he's bad at most of the things he does. It's a common part of the adolescent experience, and it is usually overcome by positive feedback and the person proving themselves wrong. It is a funny thing about teenagers, actually. They have a tendency to prove themselves wrong, and although they don't always realize it, they're proving others correct. The lesson to be learned there is twofold; we often have false perceptions of ourselves, and others can and will see things in us that we ourselves can't possibly see.

I was going through such a phase last year. I was a junior with a senior's mindset. Seniors in high school have a habit of giving up, of not giving two hoots about their future. They just want to have fun. That was I. Last year, I pretty much threw an Advanced College Placement U.S. History class, which I should have blown out of the water, out the window. I only coasted through my Anatomy and Physiology course, which was admittedly one of the more difficult courses anyone could take. I didn't bother doing my Spanish work half the time. After seeing my grades as a result of such laziness, I came to what I believed to be the only logical conclusion; I was an idiot.

That phase lasted all of last year. Before that, though, I took pride in my intelligence. Actually, I did everything short of parade it around as if it were a circus. Not that my mind wasn't a circus, it was pretty wild. I lorded my intellect over most other people in my grade, and I blew every single subject I took out of the water. I'm not sure what triggered the phase. Maybe it was losing Alexandria, maybe I decided I didn't want to be a "nerd" or a "geek" or anything like that. I wanted to be myself, and I was determined to prove that I, Zechariah, was not any of those things. I picked up poor studying habits, laziness habits, and just gave up in some of my classes. Of course, that didn't exactly last for long periods of time. My laziness would take short breaks, and during those breaks, I'd show flashes of myself again, but I was quick to hide those flashes behind a smokescreen of ignorance.

I can really tell you, however, that this year, I proved myself wrong. The thing about math is that it can be really tough. When you get to the Calculus level, tough turns into utterly insane. I can only imagine what branches of mathematics lay in wait of my arrival. I've always been really good at math, and I have been able to do most problems in my head, even at my current level.This actually works against me in some cases, especially when you consider the fact that most math teachers require their students to show all work. That can be traced as far back as sixth grade, when Mrs. Ort, my math teacher, would make us show work for single-digit addition if need be.

Mrs. Zarate is a good teacher, providing you pay attention and take notes. Of course, that means you have to actually be willing to learn in order to learn. That's one of the crimes of the modernistic education system. She gave us a quiz over a Calculus concept called the Mean Value Theorem. The Mean Value Theorem states that if you take two points on the graph and calculate the slope between them, the slope at a point between the original two will be equal to the point between the original two. It's way easier with a visual, but I don't think you want me teaching math in an essay. Now, this was considered a difficult concept to grasp by the other members of our class. Even our own valedictorian was having troubles understanding the M.V.T., as I call it. I understood it, which right then should have made the point that I was about to make to myself. We all got the quiz, which was about six questions or so, though I may be entirely wrong. Regardless, the quiz's average time of completion was around fifteen to twenty minutes. I was done in five.

When we got our grades back, it turned out that I had aced it. I blew the quiz out of the water. Then, I did the same to the test over the Mean Value Theorem. After realizing that I had just probably annihilated the hardest concept in Calculus, I realized something that everyone seemed to know about me; I was not an idiot. Granted, I do stupid things, make stupid comments, choose dumb decisions, et cetera and so forth, but at the core of it all, I am not stupid. I was merely ignorant a few times. I can do any Economics test that we've had so far this year in under ten minutes, any Psychology test we've done this year under five, and any Calculus test in under ten. Why I ever thought I was an idiot is beyond me. Guess that, once again, it's just one of those things that I didn't see in myself that everyone saw in me before I could.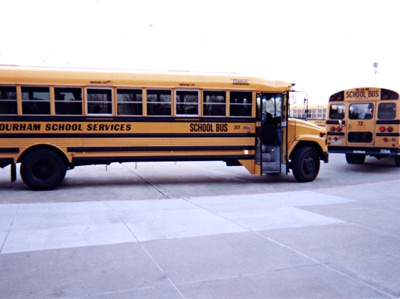 © Blake B., Highland Village, TX