Dream it, Believe it, Achieve it.
September 25, 2012
A few years ago, in 7th grade, my middle school had a drug-free day. They showed us cheesy videos and gave us long lectures. Teachers handed out stickers with drug-free motto's on them, and students stuck them to everything they could get their hands on. Personally, I took all my stickers and plastered them all over my binder. Well, I didn't have anything else to do with them!

I soon, however, found out that this was not a good idea. My stickers couldn't even last the day before they started peeling off. It didn't help that I had a tendency to pick at them, either. So when I got home that day, I tried to save the one sticker I had left. It read "Dream it, Believe it, Achieve it, DRUG FREE!" I took it off of my binder and ran into the bathroom, where I climbed on the toilet and stuck the sticker to the ceiling. Why? I don't know. I suppose I wanted it somewhere that I couldn't pick at it, but somewhere that I could still see it.

So on the bathroom ceiling it stays. Years later, I still walk into that bathroom and see that sticker every day. You can't really read it, because both of the sides have unstuck from the ceiling and folded over itself by now. But it's still on the ceiling. How it's stuck this long, I don't know.

Every time I see that sticker, I'm hit with memories. Memories of not only that day, but of all my younger years. And I think of that motto "Dream it, Believe it, Achieve it." It may be just a cheap silly ugly sticker, but to me, it's so much more. I don't care how old and worn out it is. To me, it's priceless. It's all of my memories. It's a way of keeping my life on track. It's something that I hope will stay there for a long time to come. I don't know what I'd do if that sticker fell.

It's funny how such unexpected things become so important to us. I never would have dreamed that a sticker would mean so much to me. I would have thought that a necklace my boyfriend gave me, or maybe a Christmas present from my parents would be the thing I treasured the most. But no. A sticker that I could buy for less than a dollar holds the most value to me. Memories are priceless. Hold onto them. Hold onto the little things that seem silly right now. Five years from now, they might mean more to you than all the expensive jewelry in the world would.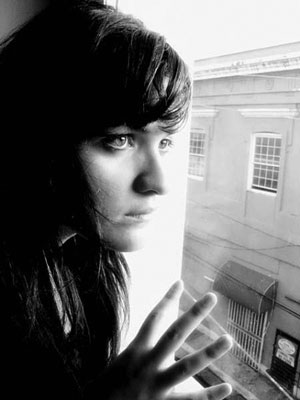 © Eveliz V., Bayamon, Puerto Rico