Only in MY Village
May 24, 2012
So, there I was, scraping marshmallow gunk out of my fingernails, watching my friend Zoe roll around on the grass spitting Mountain Dew, and listening to mothers flock around saying " did you hear about the drugs call to the police?" All for two hours of community service. So not worth it.

How did this come to pass? I will explain. Each year my village holds a marshmallow drop on the day before Easter. The local police helicopter drops thousand of the sticky things into the soccer field. Kids collect them and trade them for candy, and if you find the special one you get a big prize basket. Sounds pretty simple, relatively harmless, right? Wrong.


I arrived about an hour and a half early, and put up signs everywhere warning children not to eat the marshmallows. Of course, most kids who were at the age to be eating food off the grass couldn't read, but that wasn't my problem. Kids came, and so did the helicopter. Everyone was warned to stay back until the people with signs held up the side saying "GO".

However, the minute the first marshmallow dropped, there was a mad stampede. It took forever to get all the people back behind the white line. After the poor, poor, souls were finally permitted to go have duels to the death over the golden marshmallow; I was assigned to the candy booth.

All I had to do was dump peoples marshmallows in the trash and give them a bag of candy. A large amount of parents had actually bought their own marshmallows at Publix, and tried to claim that their child had found the special one. I was instructed to just keep handing out candy, and I did just that for a good fifteen minutes. After that time period, most of the people coming had a bag full of melted marshmallows, so I had to scoop out the nasty substance with my fingers. Hence the marshmallow/fingernail crisis.
Finally, we ran out of candy, and children to give it to. I gladly left and stood in the field with my friends, although conversation was difficult because of an extremely annoying clown performance going on. "Let play CATCH!!" she shrieked at the top of her lungs. "Should we play with an invisible ball? Yes! Now, throw to me." Zoe lost it and had an attack of laughter, fell to floor and choked on her soda. A lady walking by asked what was the matter, but Zoe couldn't respond. I wonder what the old lady thought.
I heard several people talking about a call to the police about drugs, and when I found my mother she explained it to me. They had been loading up black bags of marshmallows into the helicopter in a parking lot, and someone called the police. The village police didn't put two and two together and actually came, with a K-9 unit and everything. Of course the dogs went wild because it was marshmallows, and it was pandemonium.
Next year, I am just going to volunteer at a dog shelter.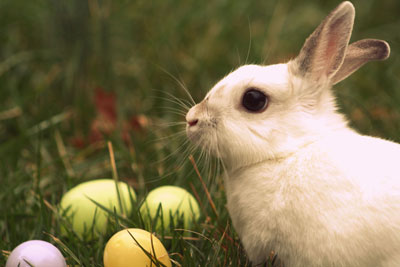 © Bianca A., Damascus, MD