Mr mom
January 31, 2012
Rainbows of gorgeous colors inside and out.
Callused, weathered, tanned and inked hands guide mine.
Like learning to walk he teaches me the game. Putting those art colored arms around me, guiding me to make my first break, guiding hands over mine on the sleek cold pool queue, preparing for the shot. Drawing back with precision cur – smack. The white ball rolls over the green cloth to the rack of balls at the other end. We wish and hope that it's a good first break. It is and the dogs out side the trailer bark wildly. Dizzy and dazed, we dance a victory dance. We became totally aware of the music and incense blazing with our excitement, ready for our next shot. With the blue haze from smoke and incense we feel ready. With a smile, like you're my guardian angel, you give me reassurance. You line me up for my next shot, and then let me do it my self. You my Mr. Mom make everything happen just right.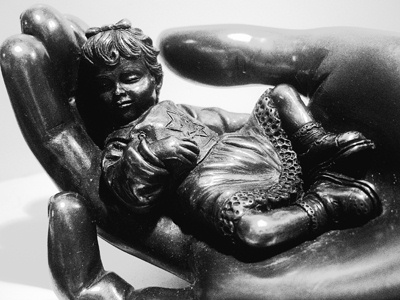 © Dat L., Worcester, MA