How to Help
December 6, 2011
In the teenage world today, most situations are harder to figure out than those for an adult. Adults have their own experiences that they've lived through and often use that as an answer when teens ask for help. The thing people need to realize is you won't know what to do until after you've done it. Being a 15 year old myself, there isn't much I can really say I know how to handle, but I've probably gone through a lot more than people think. One thing I know how to do, almost too well, is help. I don't mean helping the community or helping my mother set the table, I mean helping people figure out what to do in their own lives; helping other teenagers.

By doing so, I've learned a lot about the mind of a teenager and how it differs from person to person. I've basically turned my friends into a study. I decided on one of my very close friends to write about for this article. I kept a few notes on the major events in my friend's life and how he reacted in telling me. The events were both good and bad, but the impact is what truly mattered.

I have a friend who struggled with self harm and suicidal thoughts for years. I remember all the times I've had to call him in tears and plead for him to promise me he would stop. I remember all the nights I stayed up to make sure he was alright enough so that I could wake up and have him still be around to talk to. I remember the times I've unintentionally lead him to the verge of it and brought him back down. When a mind is unstable, the slightest thing can set it off. He got a new girlfriend and he was on top of the world, he lost her, he was ready to be 6 feet under. Being that he is a special case I felt it was important to include him in this article. The life he has to start is less than satisfactory, which amplifies every other event that happens in his life. The moment I chose to write about is the day he told me he'd stopped all of his self harm. It was recent, but the impact it had on him was off the wall. He set these goals for himself that he knew would be unattainable. Apparently it was something all of the men in his family did when they were young. The point of the goals is not to achieve them, just to have them, and keep them as a reminder of what can't be done. These goals had taken over his life. When he released the goals, he released all of the tension that was pounding down on him. It opened his eyes and made him view his entire life differently. I remember him saying he'd had a bad day which, due to past events, caused me to call him in panic. He sounded like he was about to crack up laughing when I tried to make him promise not to hurt himself and then he said, "I haven't done that in a while. I don't plan to do it again." I don't think I've ever been so relieved in my life. I asked him what made him stop and he said he didn't have a reason to. There wasn't anything going on that would ever bring him to that point since he stopped setting these "humbling" goals for himself. Such a small thing made such a big impact on him and myself.

He taught me about caution. Because of him, I am very careful about what I say to other people. He made me realize you truly never know what is going on in another person's life. In the teenage world we live in, a lot of us talk without thinking. I know people use the internet as a diary and don't realize that they can't really say whatever they want. You never know what someone is going to think about what you've said, or typed, regardless of your initial intentions.

My advice to those who are or who know someone that is dealing with self harm or suicidal thoughts is to get help. Sometimes being the one who helps the friend all the time is damaging to yourself. If you know someone who is struggling with this, of course do what you can, but don't feel like a bad person when you're in over your head. You need to take care of yourself first, which I know is hard to realize when you're in that situation, but if it's affecting you too much, tell someone else. If you are the person struggling with these issues, let people help you. It may be hard to do, but you can't get through it alone. The more people you let help you, the better you will be. Also, as cliché as it sounds, things will get better. You need to let them get better, though and release all the negative things that push down on you in your life.

I can only hope that this helped someone. I understand being a teenager is hard, but I hope that this taught you a little bit how to help yourself and the people around you. I hope to develop this more and possibly create a more detailed story about this and other friends of mine and how they've impacted me and how, through observations, they've impacted their own lives.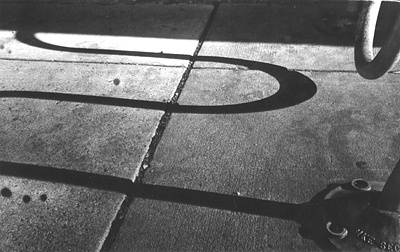 © Sarah S., Marblehead, MA