Giving Up
September 11, 2011
Time heals. That's the adage that's been pushed in my ears and I try to listen, I really do, but when I woke up this morning you still had a wrestler's grip on my heart and my stomach contorted and twisted and the pain... the pain was breathtaking. You see, for me, when someone says 'forever' they mean it. When someone says 'I love you, you are everything to me', they aren't going anywhere fast. And man, pinky promises. Those should never be broken. But I put on a brave face and only two tears fell down my cheeks when you told me you were giving up. I put on a brave face and had a shower and cleaned the garage and watched my brother's soccer game. I did my physics homework, printing off my lab report and tucking it neatly into my binder. Then I cried. I taunted the pain, the emotions that had been hiding themselves from me all day. And when they did come, they were relentless. They were a hurricane taking every bit of oxygen from my body, implanting seeds of anger in my heart and sinking their claws into my diaphragm. They were evil and I was in shock as to how you could have caused this. I punched my bed until the anger had seeped from my fists and I know everyone else but us won't understand. We were only together a month and a week and a month of that was spent apart from each other. But I thought I knew you. I had known you since we were little and I never thought you would be the giving up type. You pride yourself on your strength, on your bravery. And the way I loved you was unlike anything else, the way you loved me was with more intensity than a torpedo. And how can you tell me to stay strong, that I am the strongest person you know, when you are like a funnel attached to my heart and you are taking all my strength.

So I sit here, pouring my heart out into something I know you'll never read. My Facebook status details the highlights of my life without you, how happy I am and how I won't let you bring me down. But in reality I'm staring at the little green icon next to your name, showing me that you're online, and I'm silently praying that you'll tell me how sorry you are and how much you miss me and how much you need me. Or even that you'll say hi.

I promised myself I wouldn't end up like this again. But you conned me into thinking you'd stand by me forever. That you'd always be there for me, always. Whenever I needed you. Not that you'd be the one causing these tears. But I take down the photos of us and put them in a box with your shirt and your necklace. I'll mail them to you soon. I make plans and I dry my eyes and I get on with my life. I've learned that wallowing doesn't fix anything. And the best revenge is to move on, right?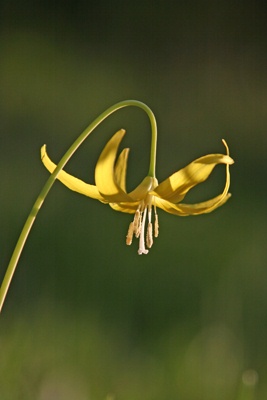 © Lucas N., Plains, MT