Twinnaludalu
March 24, 2011
My best friend came into my life almost by accident. Our friendship was unexpected and our similarities are off the charts, so much that we say we're twins. Well, twinnies.

It all started back in June 2009. I was on a David Archuleta fan forum, when someone posted that David was in Time magazine. Little did I know that poster would soon become my best friend.

I decided to send them a message asking which issue of Time Magazine David was in. Weeks went by, and I never got a response, until July 2, 2009.

From that moment on, we continued talking for months, getting to know each other. I found out her name was Lynsey, a year older than me, originally from my home-state, now residing in Florida, and a huge David Archuleta fan.

Soon, I came to rely on my cyber pal more than ever when I left school and started home schooling, which was only an option in my mind because Lynsey was home schooled as well. When I started losing that social aspect of my life, Lynsey became my only friend. And many weird conversations later, she became my best friend. My Chocolate Milk Twinner. My Twinnaludalu. Yeah, we like nicknames.

From my prior experiences with best friends, I'm being completely honest when I say that Lynsey is the best friend I've ever had. Though we've yet to meet, she's been more of a friend to me than any of my old friends combined. She listens to me, gives me advice, gives me any morale "booster shots' I may need, and in sum, is there for. I know I can trust her, and it's obvious she cares about me, and the feeling's mutual.

Though I've been missing socializing, getting to talk to Lynsey everyday makes up for it. Our weird conversations, inside jokes and many cyber hugs, not to mention the endless discussions about the boy who made us friends in the first place. In a way, thank you David for giving me such a great best friend, and thanks Lynsey for remaining my friend for almost two years. I don't know what I'd do without you guys.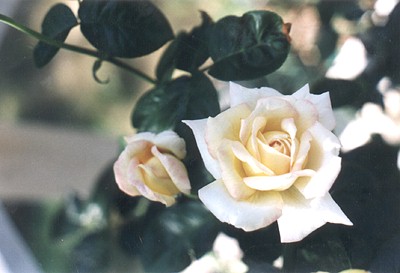 © Jacqueline S., Hanover, MA