My Best Friend
December 6, 2010
I have a best friend. Her name is Lynsey and we're inseparable. She's a year older than me, but we have so much in common. We're both huge David Archuleta fans, we both love music, and we both like the same movies. There's just one catch… we've never met.

It was back in June 2009 when I was going on a David Archuleta forum and saw a post from someone saying that David was in an issue of Time magazine. I decided to send the person a message and ask which issue it was. About a month later, I finally got a reply, and obviously the magazine wasn't on stands anymore, but I decided to talk to this person anyway. Eventually we started messaging each other every day, getting to know each other and talking about David. I found out that her name was Lynsey, she's a year older than me, and she's from Massachusetts, but now residing in Florida.

Now, a year and a half later, we're best friends, or "twinnies", as we like to say. Though we've never physically met each other, we talk to each other every day, and have become extremely close. We can talk about anything and everything, and no matter how weird our conversations can get, we're always there for the other. We do hope to meet someday soon, hopefully when David Archuleta goes on tour and she can fly out so we can go to a show together.

I've had many best friends in the past, and none of them seemed to work out well. But I have a feeling this time is different. As hard as it is sometimes having a best friend I've never met, those feelings of doubt change the second we start chatting. Lynsey has been a true friend in the cyber world, and I believe she would be in the real world as well. I am so grateful to David Archuleta, it's because of him that Lynsey is in my life. And I am so thankful to Lynsey for always talking to me, and sticking by me, and being such a good friend, especially now when I've needed it. She's really the only friend I have, and I would be lost without her, and without David as well, in my life.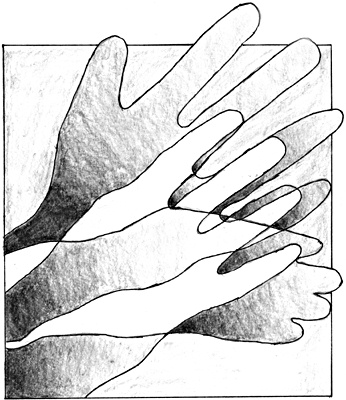 © Dawn Grace R., Barrigada, Guam