Lovesick Lunch
MAG
November 15, 2010
"Pizza or turkey burgers?" my friend Emma shouted over the restless din of the lunch room.

I shrugged, contemplating which was worse. I stumbled as the kids behind me began rough-housing.

"Turkey burger," we agreed at the same time.

We switched lines, and as we waited impatiently for the slow pokes to hurry up, I began glancing around, as usual.

My eyes landed on him. The fluorescent lights suddenly shined ten times brighter, the noisy chatter faded to nothing, and it was only us. My heart thumped in my chest, and my cheeks flushed despite the draft from the open windows.

His blue eyes narrowed as he debated the lunch choices. I pleaded and prayed to every greater force I could think of that he somehow had a love for turkey burgers and sweet potato fries.

My thoughts became fuzzy as he took a step in my direction, then another.

This is it. It's finally going to happen.

But my own thoughts were a lie.

A hand extended, locking onto his arm and tugging him back into the pizza line. A perfectly manicured hand. Its owner stood on her tiptoes and brushed her lips against his cheek. And he smiled brightly at her.

The world crashed down around me, and the lunch room suddenly seemed extra loud, crowded, and hot. There wasn't any room for "us" anymore.

The sweet potato fries were soggy. And so was the tissue I tossed in the trash as I left the cafeteria 30 minutes later. Soggy with silent tears.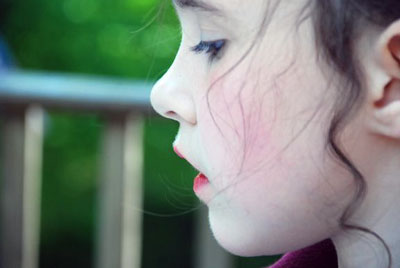 © Julie P., Rochdale, MA