"Smiles Make the World Go 'Round"
October 29, 2010
He was always happy, he always had a smile on his face. Poking, pinching, laughing, he could make us all smile. Jimmy wasn't your average high school student. He was very loved, and enjoyed life. When we would be upset we could rely on him to make us smile. The school loved him. I was no different. Secretly I had a crush on him, but why would he go for a girl like me?

Jimmy could make anyone smile with out trying. We all thought it could last for ever. He was really pushing for stop the violence. And he created peer mediation. Which helped us out better than having to talk to adults. Jimmy was the kind that would be willing to take a bullet for anyone.

He wanted to become a doctor, we all knew that. He loved learning about different things, he got good grades with out even trying. He lived life to the fullest, almost like he knew it was going to be short.

October 17th (a Sunday) his family was having a party, and Jimmy was in the garage with his two friends who came home from Afghanistan. Some one drove up in a car, with the intensions of killing some one they didn't know. Jimmy had no enemies, and was loved by many. The people sprayed the house with the gun...He survived until Tuesday night.

I never cried so hard, even when my friend Brandon had died in a soccer game, and I blamed the coach for pushing him for so hard. Jimmy was awesome, and he didn't deserve that. He was shot three times. Every one else survived but him.

At school I couldn't think. I would sit down in class and my friends would ask me which part I regretted the most. I couldn't tell them I liked him. That was forbidden in the secret crush code. But truthfully I wish I could have spent more time with him. I miss Jimmy, and he will always have a special spot in my heart.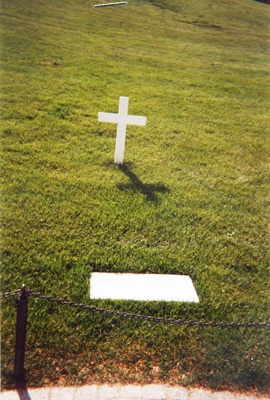 © Whitney T., Glenpool, OK