Bricks
September 13, 2010
Buildings made of cracked, faded bricks, threatening to collapse, line the street. On the filthy cement are a plethora of cigarette butts and candy wrappers and broken beer bottles. Water the color of molded caramels floods the streets, streaking down the slight decline of the street into the manhole that lies at its base. Soft raindrops caress my face, silky as a blanket of fleece and burning cold like an ice cube straight from the freezer. I close my eyes and imagine that the raindrops are the tears I've yearned for. I stumble over something and I brace myself on the brick wall of the building closest to me but the brick slips out into my hand, defying the glue that once held it in place, unyielding. And then I am falling, tripping, falling into the dark mist with a brick in my hand holding me down; I can't let go of the brick but I'm still falling, and I know it's the weight I'm clutching that keeps me from resurfacing. But I don't want to let go, can't let go. It's all I have that's given itself to me and I need to keep it, forever.
Maybe the tears are real or maybe it's really raining. Maybe I'm really alive or maybe I'm just a ghost of a girl who never actually existed. Maybe no one will care when I'm gone.
I walk home and I'm hugging the brick to my chest like it's all I have. It's stupid, but I sleep with the brick underneath my pillow and I pray before I go to sleep every night; I pray that the brick will shelter me, protect me. I pray that I will survive. I pray for myself, not for world peace or family or ultra-fake friends - I am utterly selfish with my prayers. But maybe that's what we all need. Maybe selfishness is all that will save the human race. Perhaps it really is every man for himself.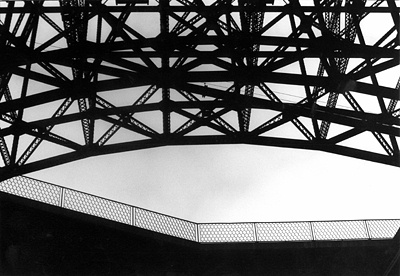 © Steve S., Marblehead, MA