The Same Human Core
MAG
December 27, 2018
"Chink!"
Whirling around, I stopped mid-stride on the school track, just in time to catch a glimpse of the tall boy as he roughly jostled past me. Stumbling onto the asphalt, I gaped in shock as he rejoined his friends, accompanied by their jeers and laughter. Indignation and hurt soon morphed into anger, and I did the first thing that came to mind – flip the bird at his retreating figure.
This experience marked the beginning of my transition to high school. Following the 2016 election, racial slurs and fights erupted in hallways. For every youth-led walkout I coordinated with friends, graffiti in bathroom stalls supporting the KKK soon appeared. Overwhelmed by the uncertainties of navigating a divisive climate, I fell into the trap of isolating myself with music and headphones. However, as my loneliness grew, I knew that escapism was not the answer.
So I began taking steps to be vulnerable: admitting my own shortcomings and befriending peers of all backgrounds and beliefs. I wanted to understand other people in the same way that I would want them to understand me. I quickly realized that no matter who they were, people were wells of stories and knowledge, and that I only needed to listen. Before passing judgment, I would first offer kindness, even to the individuals who hurt me.
Looking back, I regret fostering resentment toward that boy my freshman year. I never did talk to him again. But in putting down my earbuds, I've learned that the same human core exists within all of us: insecurity, hope, curiosity.
I want to acknowledge my insecurities and be okay with them. I want to nurture my dreams for the future, and invigorate my wonder about the encompassing universe.
Going forward, I want to be human, above all else.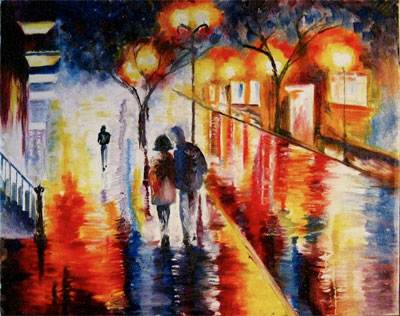 © Joanna J., South Setauket, NY