The Final Escape
September 25, 2017
"Stay," I commanded. Our dog gave a whimper but sat down in front of the door. I smiled, every day he tried to follow us out of the house, no matter where we went. It wouldn't be pretty, a large german shepherd who had a menacing bark following us around. I waved goodbye to my grandfather, shut the door and left for soccer practice.

The day could not have been any more normal. You'd think that it was a shining example of what a summer day is in the month of August. Wake up late, walk my brothers to day-care, come back home, chill out for a few hours and then go to soccer practice. Up until that point, it was almost routine, nothing special, nothing unique. Even at practice the drills were the same, so much so that I was actually bored. Such a normal day, what could possibly go wrong?

I was initially confused when I saw my grandfather's vehicle. My brother is the one who drives me and him to practice, not to mention practice lasted 2 hours and it had only been 1 so far. I watched from afar, as he approached my coach, and after a short exchange of words, I was being beckoned towards them. I looked back at my team who all seemed to be as clueless as I. As is the soccer way, I jogged to where my grandfather was standing, where I noticed that he also brought both of my younger brothers.

He looked uncomfortable. Not a good sign. I always knew my grandfather as the most cheerful man in the world. And ever since he moved in with us, he had been even more enthusiastic about everything. He looked at my brother and I and seemed to struggle with his words. Eventually he spoke, and the words that came out not only weren't what I was expecting, they were something I didn't even think was a possibility.

As I shut the door my grandfather stood up and gave our dog a reassuring pat. He went around the house to round up my younger brothers to take them to dinner. As they left the house they discussed where they should eat. The house was now empty, save the pets that reside there. I could imagine our dog upset at being alone, lying down somewhere, waiting for another presence to come home. I knew sometimes he would watch by the window, other times he would actively sit by the door, pushing his snout against the door as if he could open it himself. I always joked that he could do it, but didn't want to.
"The police showed up at our house" my grandfather started. I wasn't worried yet. Police have shown up before, last time because a neighbor was complaining about our yard. An odd exchange, but it was enough for me not to freak out when I hear the word police. I almost started to drift away, expecting another pointless run in with the cops. Maybe if I had, the next few words I heard wouldn't have been reality.

The dog had gotten out. All alone in the house, there was some door or other exit our dog made use of. As soon as he was free he took his chance and started to run around the neighborhood. I was told by fellow neighbors he went around from yard to yard, back and forth for quite some time. Would it have been a problem? Perhaps, but an anonymous person decided to take action and call animal control. "There is a ferocious beast running around my neighborhood" was part of the phone call, as I later found out. Strong words for a dog simply trotting around.
My friend's girlfriend lived next door. She was home often, and was well aware that we owned a dog. Knowing her quite well, I asked her what her side of the story was. She said she felt afraid. Not of the dog, but for the dog, especially when the police showed up. It was one officer. He started to look around, with his gun drawn. Looking for a "ferocious beast", he started to walk towards our house. He went around to the back yard, where she could no longer see him. Without warning, 4 gunshots rang through the air, and she screamed.
"Rajah is dead". A long pause. "He was shot by the police". My legs started to tremble. This wasn't reality, it couldn't be. I looked to my brother, who was equally in shock. My emotions suddenly felt out of control, as if all of them were thrown into a blender and it just won't turn off. Memories of Rajah as a puppy trying to swim, chewing up the couch and sitting in his destruction, all came in a flash. I quickly realized, there wouldn't be a giant furball trying to jump at me when I get home. No more having a friend to hang out with when I'm feeling lonely. Our coach, unsure what to do, told us we could go home, but we decided to stay. With a heavy heart I finished practice, where finally, when I got home, I was given the full story.

The police showed up first. The person called animal control, yet the police decided to intervene. That's my first agitation. Second, the dog was found sitting on our back porch, not doing anything, minding his own business. The officer went into the backyard of his own accord, and when charged by the dog he fired 4 shots into him. After this, he left the dog lying there, and drove away. Animal control didn't show up for another hour, and when they did it took them awhile to find the carcass. I never got to see our dog after leaving for practice.

His collar had a bullet hole too.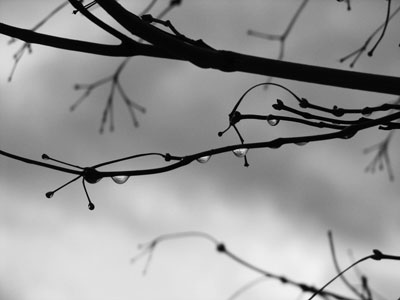 © Carly M., Hopedale, MA