Mirror, Mirror
June 4, 2015
Mirror, mirror on the wall, please show me how to love myself.
Please teach me that it's okay that I don't look like Snow White.
My hair isn't the silky, night sky black.
My hair is the frizzy, wood-colored brown.
My eyes aren't the milk chocolate, blissful brown.
My eyes are the dirt people step on.
My face isn't without imperfections, putting Aphrodite to shame.
My face is covered in red splotches that don't want to go away.
My neck doesn't slope perfectly to my collarbones and chest.
My neck does look like a tree trunk compared to her's.
My arms aren't identical from top to bottom.
My arms are covered in veins and freckles. 
My stomach isn't flat and toned.
My stomach has lightning rods, strech marks that are white and discolored.
My thighs can't hide behind a long, beautiful dress.
My thighs are imperfect and covered in cellulite.
My paleness isn't cute, I don't have round spots of red on my cheeks when I'm tired or embarrassed. 
My paleness makes me look purple and my embarrassment is shown in dark red splotches.
No Prince Charming will come running when I bite into an apple.
I'll just be eating. 
Mirror, mirror,
why did you have to tell the truth?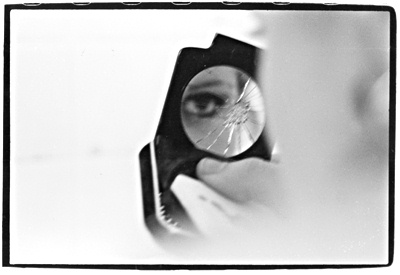 © Heather W., No., Brunswick, NJ