Rain
MAG
February 26, 2014
It moved her. It melted her and carried away the broken pieces of her life, yet it made her feel whole and complete. The sound echoed on the roof above her head and danced down her window pane. She could remember days like this, when she traveled to far places to compete, to win, to feel fulfilled. It also brought memories of loss, with drives through dreary expanses as salty tears stained her face.
The smells were brought back too. Sagebrush so sweet that she wanted to roll in it until the scent became a part of her. Soil so dense and textured that she absolutely had to leave footprints everywhere she stepped. The smell of freshly cut hay recalled the painstaking hours of hard summer work that calloused her hands.
Images of streets and sidewalks flashed before her eyes. They had a heavenly glow to them, a soft light that touched the edges of her mind and seemed to heal the frazzled tips. Rainbows appeared also, bringing back the days of childhood fantasy. She would wonder where the illusion ended, dreaming of the treasures that glittered there, waiting to be discovered.
She would spend nearly two weeks at the end of July outside, simply letting nature become a part of her. She would lie on the grass, soaking up the raw feeling of summer. Her hair became roots, her body a tree. The moisture refueled her, bringing the girlish pink back to her cheeks. It revitalized her green eyes until they were as piercing as emeralds.
It had been there as she grew up, a stable force in an ever-changing world. It enveloped her in bliss and pain alike. It helped her grow, inspiring her as she absorbed its meaning.
And it would continue to until the day she joined the cool, damp earth under its blanket of gray comfort.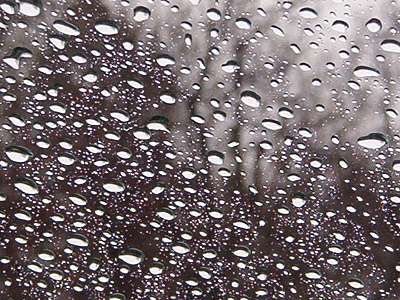 © Terrin C., Humboldt, IA