new years *welcoming 2013*
November 1, 2013
Last New Year I never would have guessed would be the last one I spent with him, I had never guessed for this day to be so soon. Dredging this final day dredging these last few hours.
While I sat there eyes watered I tried to keep my cool like a normal child. I laughed and joked around like any other ordinary day. I danced, ate, sung and did anything else that I could have done forget these painful things.
As it turns out, I would be having more fun than I expected to with him. We blasted music in room and the adults were in the other. Us kids were in the TV room and we ate macaroni salad, pizza, chicken and much more.
We hung out in the TV room and the hallway. During the happy New Year's countdown I felt the tears room down my cheecks as I saw the smiles on everyone's face. We yelled out,"10,9,8,7,6,5,4,3,2..1," HAPPY NEW YEARS!!!!!! I felt the adrenalin in my blood rush as I felt the powerful booming of our yells in unison.
We all cried and thanked god for my cousin to still be home, I sat there nummer than a tooth pick. I later on cried, bulging my eyes out. We had so much fun at the studio.
We left the studio at about 4 am January 2nd. Later that night I wanted to spend a night with him and I did, at his house since school was January 3rd. I felt this to be one of my most memorable holidays because I expressed more than words can explain. A few months later (possibly in June) my cousin *left*. I still remember that fateful day like it was yesterday seeing the smile on his face as we joked around and asked if I wanted to go to house. He turned his self in June.
After fighting this for a whole year now we finally gave up. I talk to him every day and my sorrows go always. I miss him more and more every day, and looking back over the last few months I realize a change in me. I've always dredged those "last few days".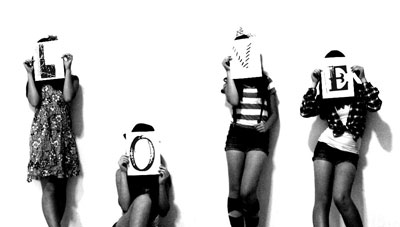 © Yoko K., Madison, WI