Earthskin
October 11, 2013
What if I've always been so strange because I was born in the wrong skin? I'm not talking gender identity wrong skin, I mean literal wrong skin. What if I was never supposed to be Emily Rose? What if I was never even supposed to be human?

I imagine the feeling I used to get standing on the edge of a cliff—the incessant urge to jump. Go backward to when I thought I could fly. Go farther, to when I hurt myself jumping off the stairs. Farther—when I started dreaming of the open air.

Before that, I was born, then what? Was I destined for something more? Or is this simply another sign of madness? My sign is not even air, I was born of water. It drips off of me, rolls down my body. I swim as naturally as my heart beats in it's damp cell. My hands are slick, my words perforated with sea salt. Then there are the dragons. As long as I can remember, I saw myself among the friends of dragons. When I was little, I read about them. I wrote about them. I knew, I knew, that one day I would meet one. Strong, brave, loyal, wise, they are everything I aspire to be.

But I am not a dragon. I am not a bird, nor a fish, nor a dragon. Nor, it seems, am I human, so what am I? Who am I?

I like to picture myself with wings—big, warm, fiery wings that fill the skies with light. And I fly with the wind in my hair and water on my tongue and fire in my belly. And I go places. I don't need to land.

But I could if I wanted to.

The thing is, this is how I dream. And eventually I wake up and all I have are these two legs. Nothing is left. So I sigh and I move and I feel my feet pressed against the floor.

Earth is the only thing that scares me.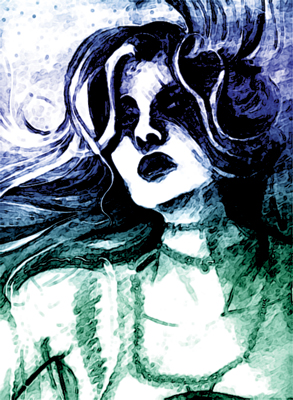 © Sindi J., Westminster, MD