A girl and her recruit
July 18, 2012
Once upon a time there was a seventeen year old girl, who was broken and often scared. She had been through her fair share of pain and trouble, she always had a hard time with getting through life, and often found herself down and depressed. She was recovering from self-harming, and always though lowly of herself. Her best friend, and rock for the longest of time was her little black lab puppy, and she found reason to live through that puppy.

One day the girl got into a fight with her uncle, and he threatened to kill the puppy, the puppy that was her reason for everything and living, and the girl had to runaway with the puppy. She wasn't going to loose her reason for living. After two days of searching, and relying on community members, she found a place for the puppy to stay while she tried to move out of her uncle's house and the half way house she was staying in part time.

The few people the girl started to hang out with started to realize a change in the girl, and realized that she was changing for the worse. She was depressed, and she was coming to school with some marks on her arms she tried to keep hidden, and her music instructor constantly complained that she was smelling like smoke. But she didn't care, she was wanting to secretly die. She hardly got to see the little puppy that brought so much life to her, and she was struggling to keep afloat with the things stacked against her.

Three months later the girl got the puppy out of the foster home, and she was living with her mom while her mom was in a hotel room. The girl and her mom started fighting a lot more than before, and the girl decided to leave the motel room, and of course leaving the puppy with her mom. She knelled down to the puppy and promised her that she'd soon come back and see her...

During this time period there was a young boy, who had dreams of becoming something greater, he was struggling with some things, but he had hopes of one thing being something great in the nation, like those before him. He had hopes of following in his dad's and brother's... boots, and becoming something to be proud of. He had his far share of heartbreaks, and depressions. But he hoped to become something that his family would be proud of, and one day finding that girl he loved.

The boy was a little shy and awkward, but he was sweet, and genuine. He wanted nothing more than to achieve his dreams, and to find someone that needed him, as much as he needed that person. He also needed to find in that person, someone who'd be understanding about his job, and would be supportive of his choices, and accept the fact that he had enlisted in the Marines, and support him the whole time.

Some how fate brought the two broken souls together, and soon their friendship, and aimless flirting turned into something more, the girl found herself smiling more, and when people would bring up his name, feel the blood rushing to her face. She was falling in love, and there was no way to hide it. He had awaken the side that wanted to be happy, and would smile all the time over the stupidest of things. She was starting to be herself again, and not the depressed girl that was angry at the world. Her arms started to heal, and luckily on one of her arms where she engraved the word "UGLY" The "U" was the only thing that had stuck.

One day, the girl had an offer that was practically sent to her from heaven. She was offered a home, and she could bring the puppy that had brought her so much joy that was taken away. She took the offer, and the day she left on the road to move to her new town with the puppy that had brought so much joy to her life, she got a text message on her phone.

"Would you ever go out with some one like me, even though I am leaving for the Marines in a week?"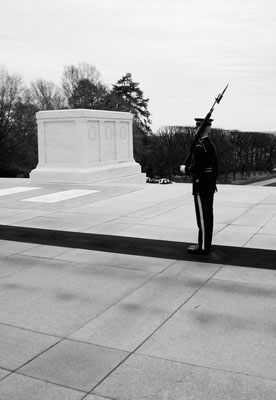 © Jordana W., Harmony, MN