Nutella Toast
September 7, 2011
I was five, and we were in a strange country.

All I really wanted to do was play with them, the girls playing catch in the cobblestone streets of our neighborhood of squished together houses. They said something weird and ran off leaving me behind alone. I could tell they were laughing at me as they ran, to go play somewhere else.

A girl, as tall with shoulder length brown hair, came up to me and said something in the funny words and held out her hand. I took it. She led me to her house chatting to me all the way in words I couldn't understand. We went inside her cozy kitchen and sat in the restaurant style breakfast nook. She got out the toaster and talked to her mom, who was wearing a frilly yellow and pink apron talking in the way grownups talk to little kids. The girl sat next to me and carefully plugged in the toaster, seaming to be gesturing and telling me the outlet was dangerous.

While we waited for the toast, she went to the kitchen and with the the help of her mother got down a small brown jar. She brought it to me and pointed at it and said "Nutella!". I tried to say it and she laughed, then we went off on saying it every which way.
"nutewwa"
"Nurtellua"
"Nooteller"
Ding. There goes the toast! The little girl was handed a plastic knife by her mom and proceeded to smear the chocolate spread all over the toasted slices of bread.


I don't remember coming home or seeing this girl again, but according to my mother she came by everyday to pick me up to play with her from that day on. Even though we spoke less than a lick of each others languages!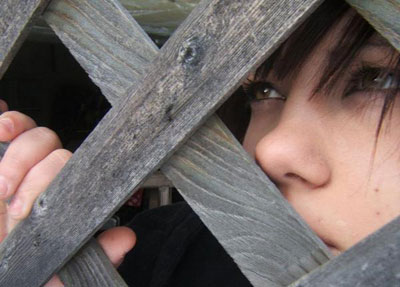 © Krystal B., Bloomingdale, IL